NBA Rumors: Russell Westbrook Nearing Contract Extension With Thunder
By Ryan Ward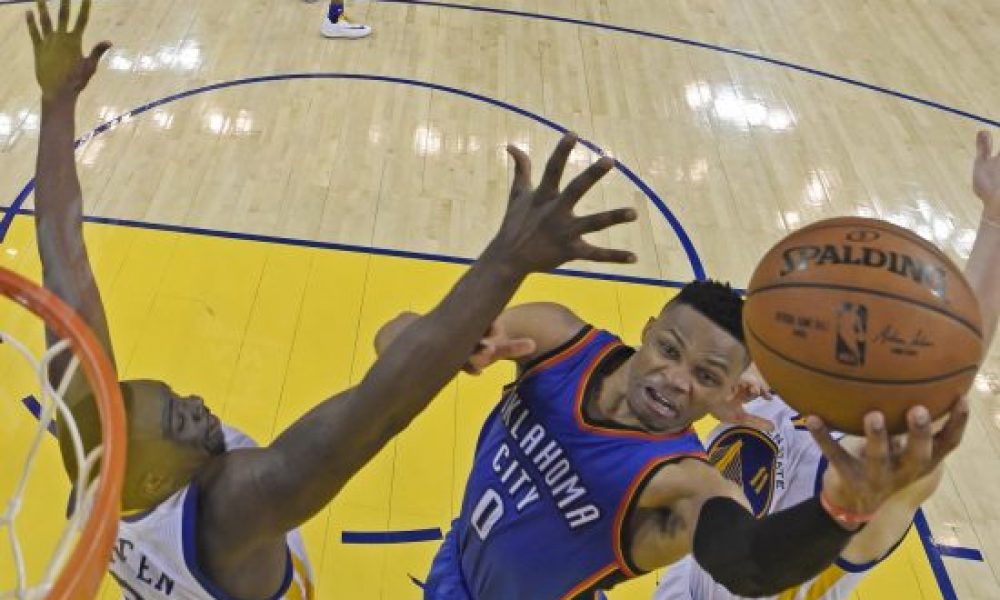 Almost a month after superstar Kevin Durant decided to leave the Oklahoma City Thunder for the Golden State Warriors in NBA free agency, it appears Russell Westbrook may be well on his way to securing his immediate future in Oklahoma City.
According to Adrian Wojnarowski of The Vertical, Westbrook is nearing a contract extension with the Thunder:
Per our report on Westbrook/OKC discussions, there's significant momentum toward a 3-year, $85M agreement – with player option for 2018-'19

— Adrian Wojnarowski (@WojVerticalNBA) August 4, 2016
Westbrook's future has been very much up in the air since Durant's departure. The consensus was that if Westbrook wasn't interested in signing an extension now that the team would explore trade options for the superstar point guard.
Although many believed it would only be a matter of time before Westbrook would be headed elsewhere, with the Los Angeles Lakers and Boston Celtics being potential destinations, the perennial All-Star may be sticking around a little while longer.
There's no question that without Durant playing alongside him the Thunder are a much different team. Oklahoma City will no longer be considered the perennial title contender in the Western Conference, but rather a middle of the pack team and possibly a squad simply hoping to make the playoffs next season.
Despite the drastic change of losing the team's face of the franchise, Westbrook is a force to be reckoned with. The UCLA product could quickly become a legitimate MVP candidate as the league's leading scorer once unleashed next season.
Only time will tell if Westbrook can shoulder the load on his own in Oklahoma City. If the new extension gets done, it'll be interesting to see how things ultimately work out for the Thunder. There's no guarantee it will as anything can happen between now until the NBA trade deadline in February.