NBA Rumors: Russell Westbrook Won't Be In Trade Talks
By Ryan Ward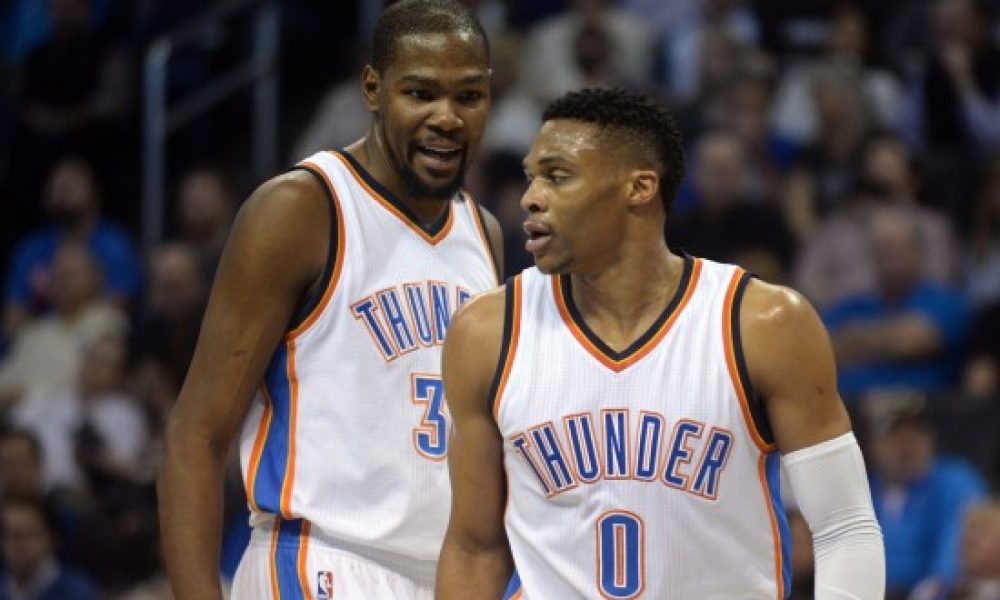 The aftermath of Kevin Durant's decision to leave the Oklahoma City Thunder to sign with the Golden State Warriors continues to be felt this week. Durant rocked the NBA world on July 4 by choosing to leave the Thunder in free agency with Russell Westbrook's future hanging in the balance.
The consensus seems to be that Westbrook should be traded now or at some point before the NBA trade deadline in February. Oklahoma City needs to be proactive in their attempts to avoid losing another superstar talent in free agency with Westbrook set to hit the open market a year from now.
Although it would appear to be smart to try and get something in return for Westbrook right now, the Thunder brass maintain that their new face of the franchise is not on the trading block. Adrian Wojnarowski of The Vertical made an appearance on The Herd with Colin Cowherd and said the following about Westbrook's status in Oklahoma City:
I know this: They will not, in the short term here, be putting him out in trade talks.
Despite Wojnarowski saying the Thunder won't be involving Westbrook in trade talks, for the time being, that stance could quickly change if a team reaches out with an intriguing offer. Westbrook is arguably one of the top five players in the NBA today and could be the missing piece to the championship puzzle for many teams looking for a superstar of his caliber.
The Los Angeles Lakers have been mentioned as a potential destination for Westbrook. The storied franchise has a number of talented young prospects and is in desperate need of a superstar-caliber player now that Kobe Bryant has retired after 20 years in purple and gold.
The Boston Celtics are also an intriguing destination. Much like the Lakers, the Celtics want to right the ship as quickly as possible. The team has numerous draft picks at their disposal as well as plenty of players that might be attractive the Thunder like Isaiah Thomas, Marcus Smart, and Avery Bradley.
Needless to say, this is likely the beginning of the Westbrook saga. The perennial All-Star will probably be mentioned in trade rumors constantly until his ultimately dealt or leaves in free agency.