Nets' guard D'Angelo Russell to miss time with knee injury
By Ryan Ward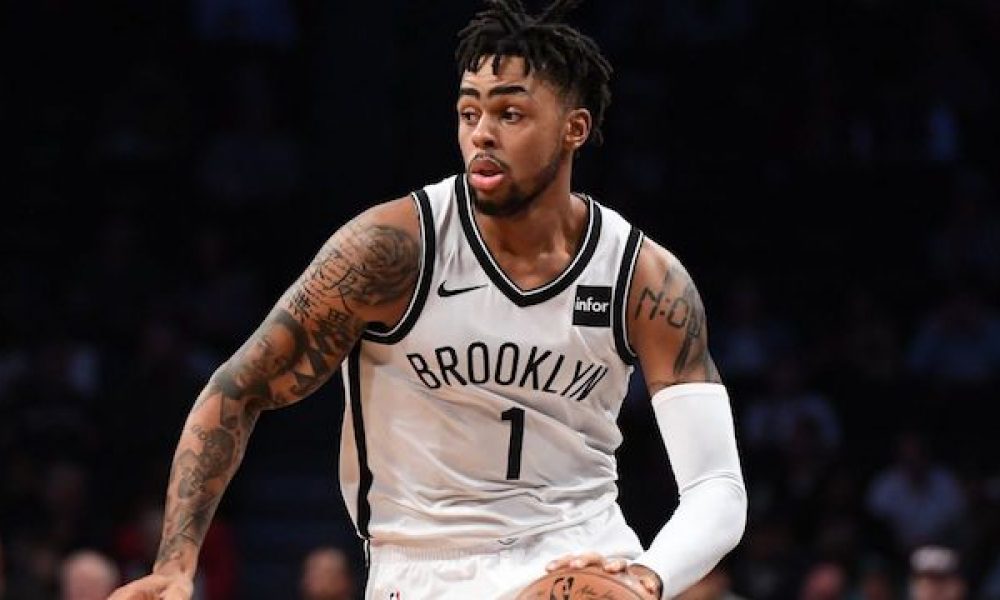 The Brooklyn Nets appear to have their franchise player in newcomer D'Angelo Russell. The former Los Angeles Lakers point guard has played well since being traded to the team over the summer, but his season may have taken a turn for the worst.
According to ESPN's Adrian Wojnarowski, Russell will miss some time due to a knee injury.
Brooklyn Nets guard D'Angelo Russell will miss several games with a left knee contusion, league sources told ESPN.
Russell is currently leading the Nets in points and assists per game. The former second overall pick is dishing out 5.7 assists and scoring 20.9 points per contest while shooting 46.3 percent from the floor and 29.5 percent from three-point territory.
Unlike during his short time with the Lakers, Russell has shown to be a consistent performer on the floor this season and may have found a long-term situation that works best for him in the NBA. However, the knee issue is a concern as he's battled knee problems from time to time during his first few seasons in the league that may become a persistent problem for the promising young guard.
Russell's uncertain timetable to return is concerning for the Nets who already lost fellow guard Jeremy Lin for the season with a ruptured patellar tendon. Brooklyn will have to figure out a way to shoulder the load offensively without Russell, but the future may be bright in Brooklyn if Russell can continue to play and stay healthy once he returns from this latest knee issue.