Derrick Rose Thinks Knicks Can 'Win Every Game' Next Season
By Ryan Ward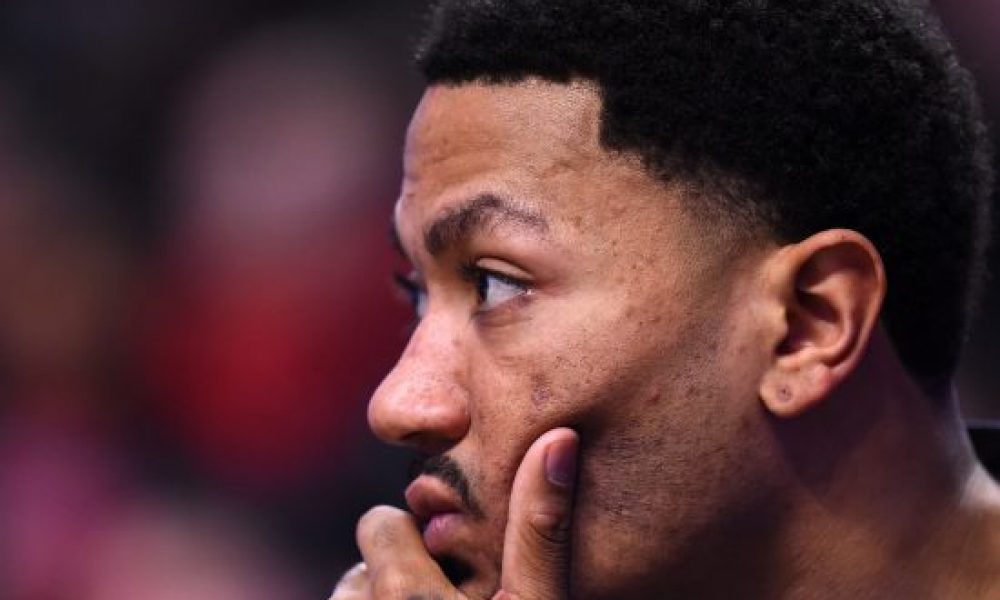 Superstar Derrick Rose is starting over. After spending his entire NBA career with the Chicago Bulls, the former NBA MVP has been traded to the New York Knicks. The veteran point guard hopes to reclaim his status one of the best players in the league while leading his new team to an NBA title.
Along with believing he can help turn around the Knicks franchise, Rose appears confident the team will win a lot of games next season. In fact, he believes the team has the potential to win all 82 during the 2016-17 campaign, via Yahoo Sports:
"I feel like I'm not done," Rose said. "It's a new start. I feel rejuvenated, and when you put all that together, when I step on the floor, I really don't know what to expect. What I'm doing right now is just preparing myself for something big. I think we have a chance to win every game, and in the league, that's rare."
Derrick Rose joins a drastically different Knicks roster in comparison last season. Carmelo Anthony is still the face of the franchise while Kristaps Porzingis provides hope for the long-term future in New York, but Rose is one of many new players set to hit the Big Apple.
Veteran center Joakim Noah followed Rose to New York in free agency this summer. Brandon Jennings and Courtney Lee followed soon after as substantial additions to the backcourt for the Knicks. Although these players are solid additions around Anthony, Porzingis, and Rose, the Knicks still aren't considered legitimate title contenders like the reigning champion Cleveland Cavaliers.
Despite having their fair share of doubters, the Knicks brass and their new players are brimming with confidence. New York may be a darkhorse in the Eastern Conference if Rose and company can put it all together next season.