NBA Rumors: Cavaliers Trading Kevin Love 'Not Even Remotely' Being Considered
By Ryan Ward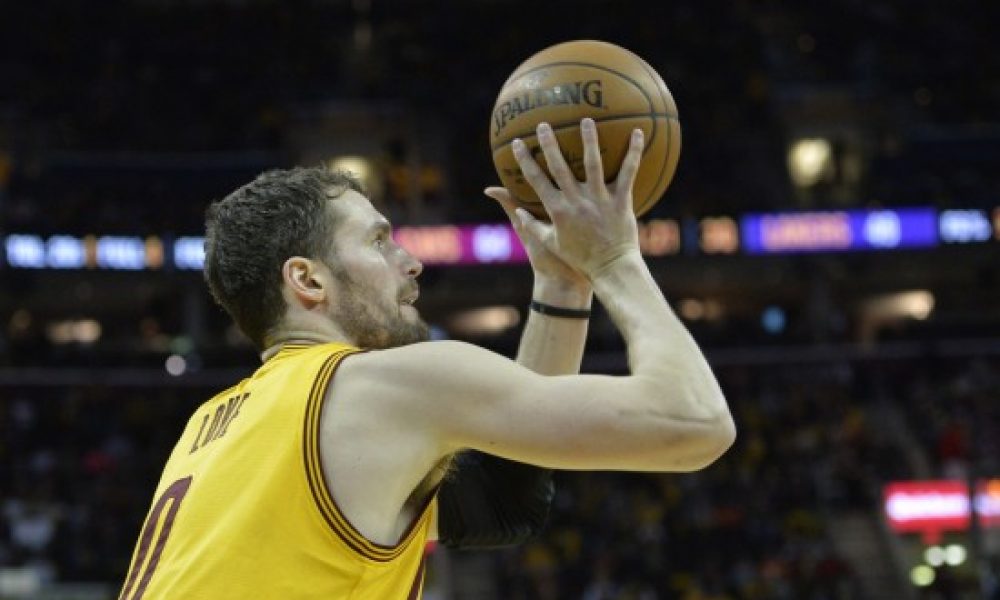 A couple of years ago, the Cleveland Cavaliers made a blockbuster deal with the Minnesota Timberwolves to acquire star forward Kevin Love. The trade which sent Andrew Wiggins to the Timberwolves was thought to be a huge step in the right direction for the Cavaliers. Love, however, never lived up to expectations leading to constant trade rumors over the last two seasons.
Although the Cavaliers were able to get over the top and beat the Golden State Warriors in the NBA Finals last season, Love's status with the team has been uncertain. Many have speculated that the team would explore trading the veteran forward, but apparently that doesn't appear to be the case, according to Steve Kyler of Basketball Insiders:
While there are no shortage of suitors who would take on Love's contract, sources close to the Cavs say moving him is not even remotely a consideration.
The Cavaliers brass is still riding high after defying the odds and beating a team that won an NBA-best 73 wins last season. Cleveland is on cloud nine and not even thinking about the long-term future with LeBron James and Kyrie Irving not going anywhere anytime soon.
Despite the rumors of Love not being on the trading block, that stance could soon change once the team's title defense begins in October. The Cavaliers will have a target on their backs for the first time in the franchise's history and to remain the team to beat, moves might need to be made before the NBA trade deadline in February.
It'd be safe to assume that Kevin Love isn't untouchable, and trade rumors will almost certainly begin to swirl once again if he struggles right out of the gate next season. Love may continue to be surrounded by speculation with the team obviously content with LeBron leading the way and Irving being second fiddle.