NBA Rumors: Ricky Rubio Receiving Interest From The Sacramento Kings?
By Ryan Ward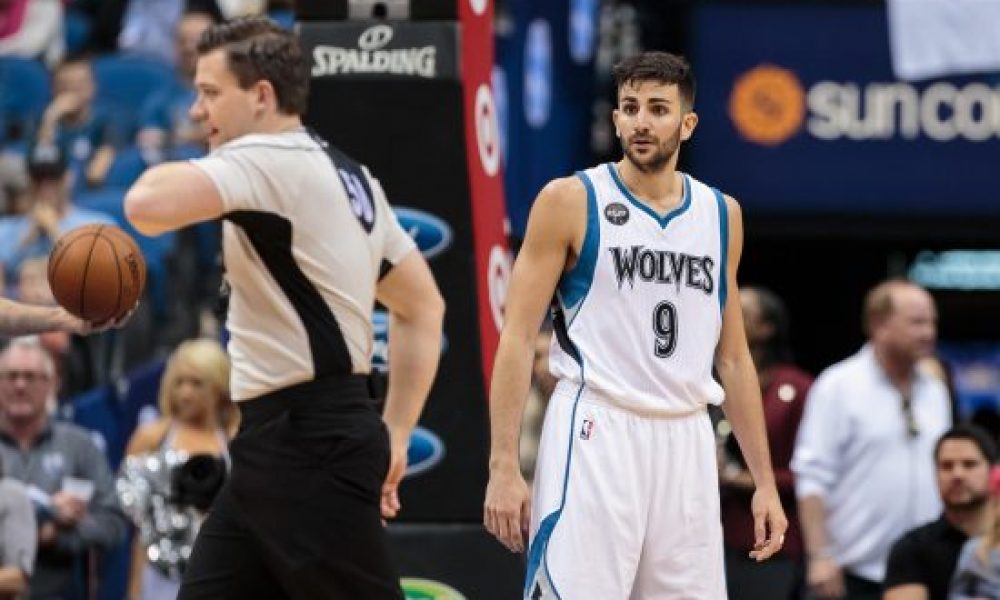 The Sacramento Kings and Minnesota Timberwolves appear to be two teams in the NBA bound to make a trade at some point before the NBA trade deadline in February. Ricky Rubio and Rudy Gay have consistently been mentioned in trade rumors as of late.
Although these two Western Conference teams are also two squads going in opposite directions with the 2016-17 campaign approaching, they could make a move or two before the start of the season if until closer to the deadline. The Timberwolves have downplayed their interest in moving Rubio, but that stance could quickly change if Sacramento is willing to make an intriguing offer.
According to Darren Wolfson of ESPN 1500, Rubio will be on the roster to start the season, but his future remains uncertain, via Pro Basketball Talk:
"As Glen Taylor said on this podcast a couple episodes ago, Ricky Rubio will start the season with the Wolves. But I can tell you, as I've said a number of times, the Sacramento Kings are a team to watch. Vlade Divac, George Karl, now George Karl into Dave Joerger. Keep an eye on the Sacramento Kings if slash when the Wolves decide to make a move on Ricky. But, again, nothing is imminent. Ricky Rubio will be with the Wolves opening night."
The Kings are a team with seemingly no direction. General manager Vlade Divac has made a lot of questionable moves since assuming his new role with the team and as a result, has done nothing but confuse the face of the franchise in DeMarcus Cousins.
Along with potentially shipping Gay elsewhere in the near future, the team may be forced to trade Cousins at some point. It'll be interesting to see how much longer the talented center deals with a losing situation that never seems to improve.
As for Minnesota, the future looks bright with Tom Thibodeau now at the helm. The Timberwolves have two talented stars leading the way in Andrew Wiggins and Karl-Anthony Towns with many starting to believe there's a chance of a playoff run next season or possibly the year after.