NBA Rumors: Thunder's Russell Westbrook 'Doesn't Want To Be Traded'
By Ryan Ward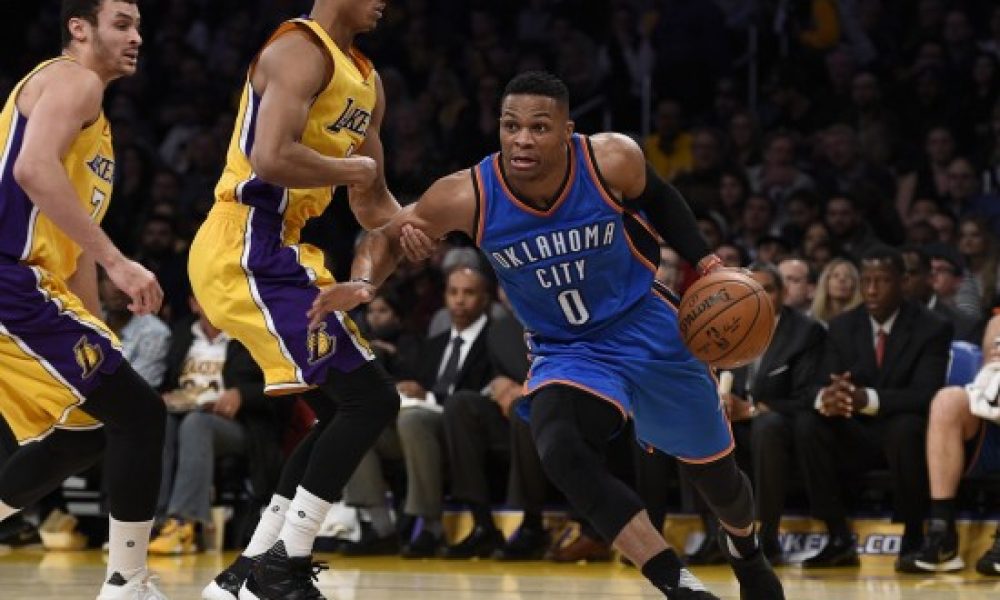 In the aftermath of Kevin Durant's decision to join the Golden State Warriors, Russell Westbrook's future with the Oklahoma City Thunder remains up in the air. The Thunder brass now need to tread lightly and figure out which direction to go with no clear indication whether Westbrook wants to stick around after next season.
Fortunately for Oklahoma City, Westbrook seems to want to stay with the team for the time being. The superstar point guard reportedly doesn't want to be traded meaning there may be some light at the end of the tunnel for the Thunder, via ESPN:
According to sources with knowledge of the situation, he doesn't want to be traded. He wants to play next season with the Thunder.
Although Westbrook appears to want to play for Oklahoma City next season, it still leaves the franchise in an awkward situation. Ideally, the team would like to get Westbrook to sign an extension. This would help secure the long-term future while also giving the team more time to build around the superstar to continue being a threat in the Western Conference.
If Westbrook ultimately chooses not to sign an extension, the team will almost certainly put him on the trading block. Unlike a lot of teams in the NBA, the Thunder brass are always proactive and try to prevent losing All-Star caliber talent for nothing in return.
The perfect example of the Thunder making sure they get something in return for a star player is dealing James Harden to the Houston Rockets a few years back. The team knew they couldn't pay three star players and therefore went the safe route. Although they were unable to anticipate Durant's departure, they may be able to get ahead by dealing Russell Westbrook before he potentially leaves for nothing in return in free agency next summer.