Rajon Rondo Agrees To Sign Two-Year Deal With Chicago Bulls
By Ryan Ward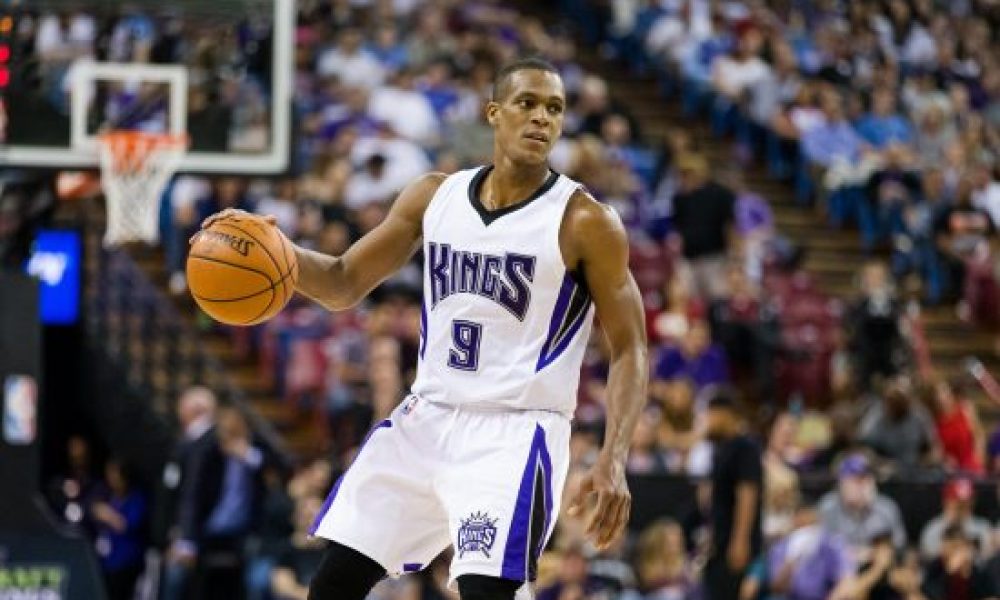 Last year, the Sacramento Kings made an interesting move to sign one-time NBA champion Rajon Rondo. The former Boston Celtics star's reputation and status as one of the league's best point guards took a major hit with a failed stint with the Dallas Mavericks.
Fortunately, Rondo bounced back with a vengeance in his one season with the Kings. Rondo's solid play was timely with the veteran guard earning a lucrative deal with the Chicago Bulls, according to ESPN:
Rajon Rondo has agreed with the Chicago Bulls on a two-year contract worth almost $28 million, he confirmed to The Undefeated's Marc Spears.
At 30, Rondo signing a long-term deal wasn't likely. It was evident Rondo still has the skills to be an elite point guard. Although the skills are still there, Rondo is still somewhat of a wildcard. His attitude and reputation scare teams off, but the Bulls were willing to take the gamble.
Last week, the Bulls traded Derrick Rose to the New York Knicks. Rose's future had been up in the air for quite some time. The Knicks came calling and as a result, Rose headed to New York in a blockbuster deal.
The addition of Rondo in Chicago makes a lot of sense after parting ways with Rose. The veteran guard should give the team more stability while also providing another proven All-Star alongside Jimmy Butler.
With Rondo in the fold in Chicago, the Bulls may continue to make moves. Pau Gasol is likely leaving in free agency, and Joakim Noah has followed Rose to New York. The frontcourt will be a major concern as the Bulls try to put together a competitive roster.