Thunder Superstar Russell Westbrook Favored In NBA MVP Odds For 2016-17 Season
By Ryan Ward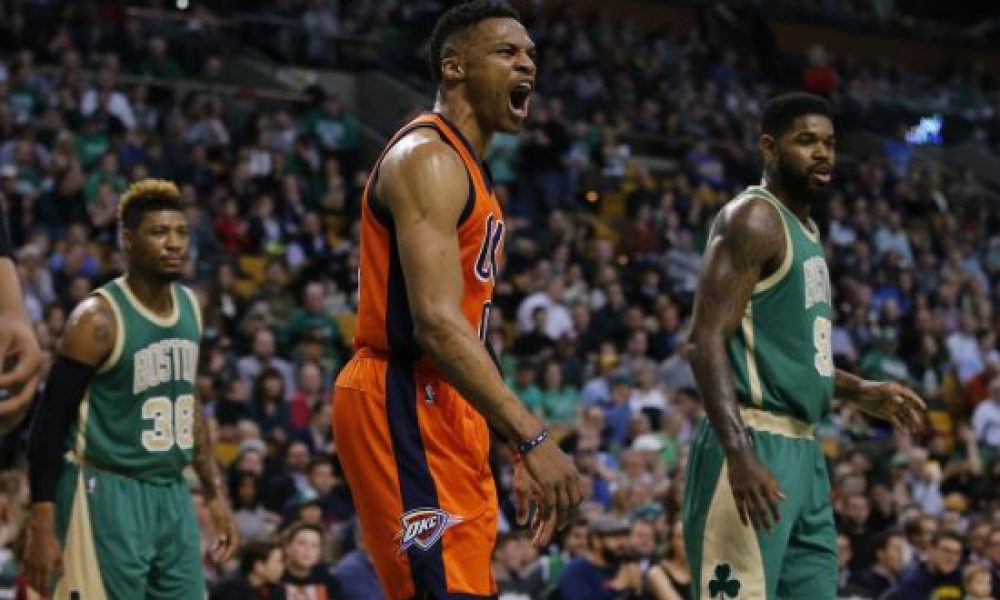 The Oklahoma City Thunder have a new face of their franchise. Kevin Durant has moved onto the Golden State Warriors leaving Russell Westbrook to lead the way for Oklahoma City.
With Westbrook now the undisputed leader of the Thunder, the superstar is expected to have a breakout season during the 2016-17 NBA campaign. Westbrook's stock has been on the rise for the last few years with the UCLA product coming into his own but now unleashed; the perennial All-Star is expected to do some damage.
According to Bovada, Westbrook is the clear favorite to win the NBA MVP award next season. Westbrook tops the list of the league's elite in NBA MVP odds with Stephen Curry, LeBron James, and his former teammate trailing behind him:
1) Russell Westbrook 2/1, 2) Stephen Curry 4/1, 3) LeBron James 5/1, 4) Kevin Durant 12/1, 5) Anthony Davis 16/1, 5) James Harden 16/1, 5) Kawhi Leonard 16/1
At this point, it is hard to foresee how the Westbrook experiment will go in Oklahoma City. There's no question he'll have a chip on a shoulder and circling every matchup with the Warriors, but it remains uncertain whether he'll be able to play the leader role and become the league's Most Valuable Player.
Although the future of the Thunder franchise with Westbrook carrying the torch is uncertain, the consensus is the point guard will put on a show while leading his team next season while Durant tries to make the "Super Team" thing work in the Bay Area.
Durant's new journey with the Warriors will be equaling intriguing. The former MVP will face a different kind of challenge as he shares the spotlight with three other All-Stars. Durant is usually a legitimate contender for the MVP award along with LeBron James, but it appears Bovada views him as a second in command in Golden State behind two-time NBA MVP Stephen Curry.