Jason Witten Says Cowboys QB Tony Romo Will Defy Expectations Upon Return
By Ryan Ward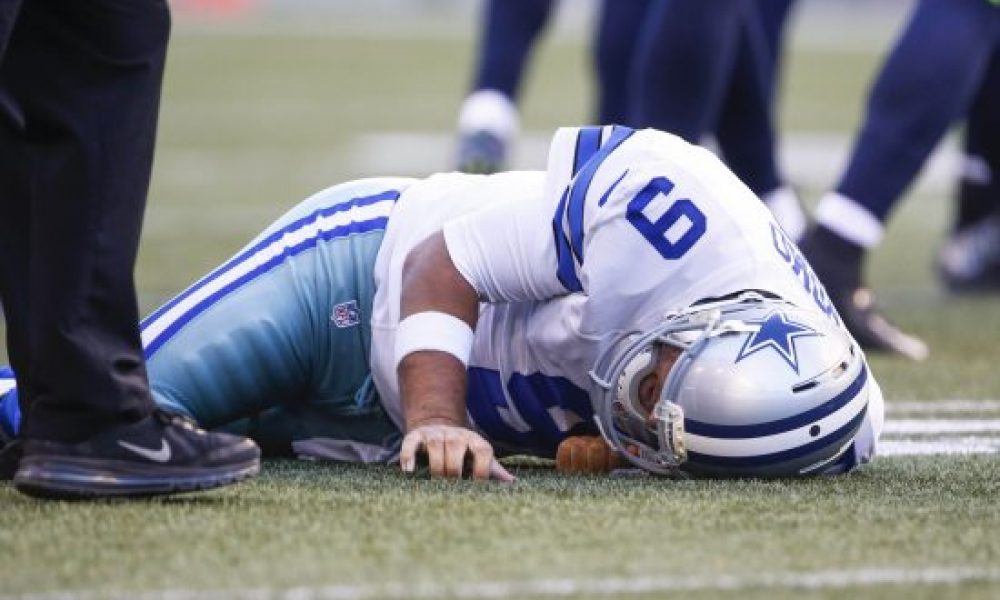 The 2016 NFL season will get off to a rough start for the Dallas Cowboys. Once again, America's Team will have to take the field without their star quarterback. Veteran gunslinger Tony Romo went down with a back injury during the preseason forcing rookie Dak Prescott into the spotlight.
Reportedly, Romo is expected to miss six to 10 weeks with the injury. This is another devastating blow for the veteran and the team as their window for contention is quickly closing. Although Romo is on the shelf yet again, his longtime teammate, Jason Witten, is confident the face of the Cowboys franchise will be back better than ever, via Drew Davison of the Fort Worth Star-Telegram.
"He had his best season after the back injury in '13 going into '14. People are going to bet against him, that's fine, and I don't think that's unfair to do so. But if you know what he's about, which everybody in this building does, he's going to be back sooner than probably expected and he'll play better than anybody thought he would because I know that's what he's about."
Fortunately for Dallas, Prescott has been impressive during the NFL preseason. The rookie quarterback has turned a lot of heads and has provided some insurance up to this point, but the regular season is another beast entirely.
With Romo set to miss a considerable amount of time, Prescott will have to shoulder the load. It will be a tall task for a first-year quarterback, but there's a chance he excels to the point where a quarterback controversy starts brewing in Dallas.
The current situation in Dallas is eerily familiar to when Romo earned the starting job over veteran Drew Bledsoe. Romo took advantage of his opportunity and passed Bledsoe on the depth chart. Although Romo is still widely viewed as one of the better quarterbacks in the NFL, Prescott's play could easy dictate the veteran's future in the weeks to come.