NFL Week 1: 3 things to watch
By Matt Verderame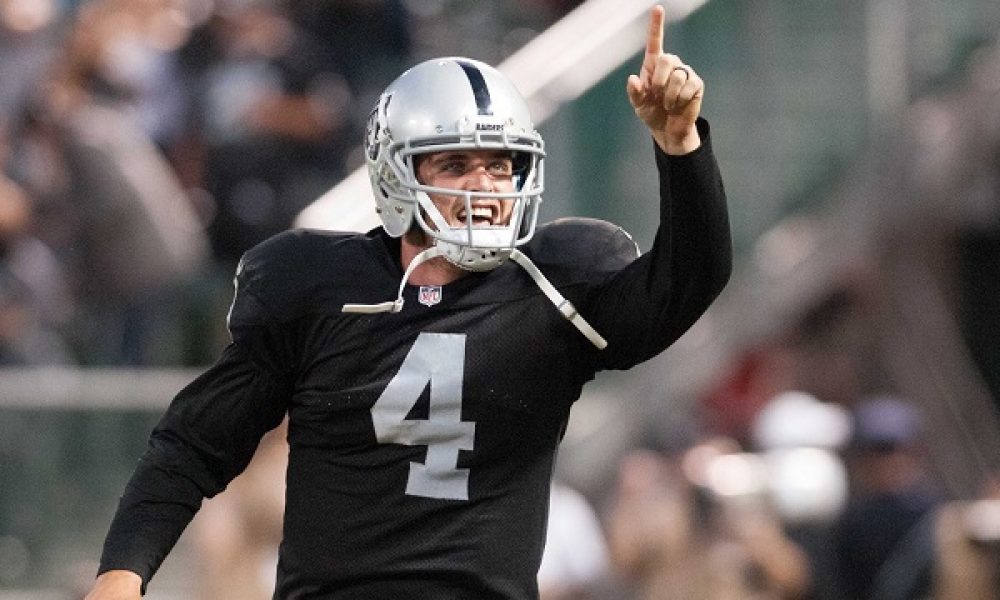 The National Football League is back. On Thursday, we got a sloppy but highly-entertaining game between the Denver Broncos and Carolina Panthers, with Graham Gano's missed 50-yard field goal giving Denver a 21-20 win in the final seconds.
We still have 15 games to play this weekend (and Monday) so let's run down three things to watch this week:
1. How good are the Raiders?
Oakland is coming into the season with the hype train at warp speed. The Raiders have notmade the playoffs since Barrett Robbins went A-wall and the team lost Super Bowl XXXVII to the Tampa Bay Buccaneers. That was all the way back in 2002. Now, Oakland has a real chance to finally play some meaningful football into January.
The Raiders have an interesting test this week against the New Orleans Saints at the Mercedes Benz Superdome. New Orleans has some serious weaknesses on both sides of the ball, but quarterback Drew Brees still leads one of the best offenses in the game. Can Oakland, which had a VERY suspect defense in the preseason, come together and stop one of the most potent attacks in football?
2. Is Pittsburgh really a Super Bowl contender?
Look, we know all about Ben Roethlisberger, Antonio Brown and Mike Tomlin. Roethlisberger is one of the great quarterbacks in his generation and Brown, while still searching for a Super Bowl ring, is the most dominant wide receiver in the NFL. Tomlin, a winner of one Super Bowl and a participant in two, knows how to get into January and move through it.
Still, are the Steelers truly good enough to beat the New England Patriots, Kansas City Chiefs and Broncos when the weather turns cold? Pittsburgh is without receiver Martavis Bryant for the season (suspension) and the defense could be brutally bad. The front seven has some nice pieces in Ryan Shazier, Lawrence Timmons and Cam Heyward, but the pass rush is sorely lacking on the outside. More concerning are the corners and safeties, who are some of the worst in the league.
On Monday night, the Steelers visit the Washington Redskins. This could be a shootout. Does Pittsburgh have a decent enough defense to make a real run at a ring?
3. Who is Dak Prescott, and are the Giants legit?
This is killing the proverbial two birds with one stone. The Dallas Cowboys are without Tony Romo again, so in comes rookie Dak Prescott. The fourth-round selection looked great in the preseason, but can he carry that success over against defenses playing real schemes and bringing blitzes?
As for the New York Giants, they added Janoris Jenkins, Damon Harrison and Olivier Vernon to their defense. Is that going to be enough to fix the last-ranked unit in football from last year? This game should tell us plenty about both teams.