NFL Week 1 odds: Analyzing the lines
By Matt Verderame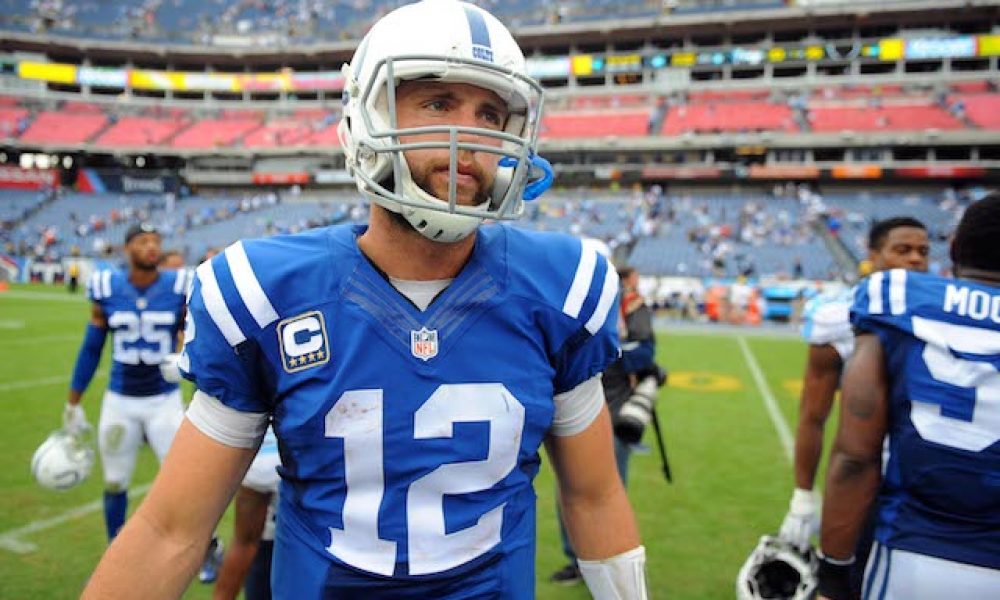 The National Football League is the best sport to bet on. It can be fun to toss money around on college football and March Madness, but there is something about all the action happening at once on Sunday that provides ample excitement.
This weekend should be no different, with 15 games to look at. Let's give a quick chat on all of them:
Buffalo Bills at Baltimore Ravens (-3)
The Bills are without Reggie Ragland, Shaq Lawson and Sentrel Henderson and Marcell Dareus. It could be a long day.
Chicago Bears at Houston Texans (-6.5)
The Bears were terrible in the preseason, but Josh Sitton is a huge signing. Houston is better, but this is a large line.
Tampa Bay Buccaneers at Atlanta Falcons (-3)
The Buccaneers have an explosive offense, but so do the Falcons. Take the home team straight up, but don't bet this line.
Oakland Raiders at New Orleans Saints (-1)
This game could have 80 points combined. The Raiders have plenty to prove, and this is a very tough venue to play in.
Green Bay Packers (-6) at Jacksonville Jaguars
Aaron Rodgers is going to have a field day against this secondary. While Jacksonville is a much-improved team, this is not a good matchup for the Jaguars.
Minnesota Vikings (-2) at Tennessee Titans
If there was ever a stay-away game, this is it. Minnesota won't be announcing its quarterback until Sunday, and neither Shaun Hill or Sam Bradford are exciting. Tennessee is also an improved bunch.
Cincinnati Bengals (-3) at New York Jets
Not sure why Cincinnati is favored. The Bengals will be without Tyler Eifert (ankle) and Vontaze Burfict (suspension), and lost Marvin Jones and Mohamed Sanu in free agency. The Jets are the best bet of the week.
Cleveland Browns at Philadelphia Eagles (-3.5)
There is a reason that this line has been cut in half. With Sam Bradford gone and Carson Wentz starting his first NFL game, many believe Cleveland can win this game outright.
San Diego Chargers at Kansas City Chiefs (-7)
Kansas City is without Justin Houston and Tamba Hali is on a snap count. The Chiefs should win, but this line is dangerous. Probably one to stay off of.
Miami Dolphins at Seattle Seahawks (-10)
The Seahawks should hammer the Dolphins. Still, this game screams back-door cover in the final five minutes.
New York Giants (-1) at Dallas Cowboys
We have no idea how the Giants' defense will look, or how Dak Prescott can deal with actual defenses. Don't touch this.
Detroit Lions at Indianapolis Colts (-3.5)
Indianapolis is the better team, but barely. Detroit could absolutely win and should be able to cover at minimum.
New England Patriots at Arizona Cardinals (-6.5)
New England doesn't have Tom Brady and will either have Rob Gronkowski in a limited capacity or out completely. This is going to be a runaway.
Pittsburgh Steelers (-3) at Washington Redskins
Washington has a great offense. Pittsburgh has a louse defense and doesn't have Martavis Bryant or Le'Veon Bell. This is a great bet for the Redskins.
Los Angeles Rams (-2.5) at San Francisco 49ers
This isn't even professional football.