NFL Week 1: A wild day indeed
By Matt Verderame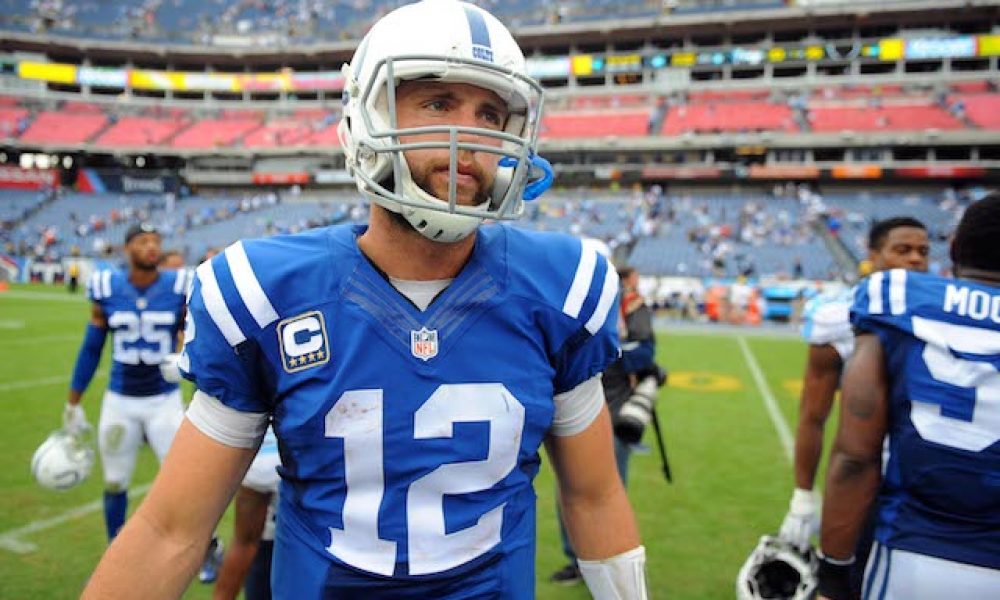 You are going to get to many crazy days like we saw on Sunday for the National Football League. It felt as though every game came down to the wire, with 10 of the 13 games being a one-score contest.
Let's run down the action, jumping around the league:
The craziest game took place at Arrowhead Stadium, with the Kansas City Chiefs erasing a 21-point second-half deficit against the San Diego Chargers. For the favored Chiefs, it was a stunning 24-3 hole in the third quarter before Alex Smith went great guns, throwing for 363 yards and accounting for three scores, including the game-winner in overtime, a 2-yard run. As for the Chargers, they both lose a brutal game and wide receiver Keenan Allen, presumably for the season with a feared torn ACL.
The Indianapolis Colts are not a good team. Despite being at home against a weak Detroit Lions squad, the Colts are 0-1 after allowing Matthew Stafford to throw for 340 yards and three touchdowns. Andrew Luck did his part, racking up 385 yards and four scores, but his rancid defense was the undoing.
Carson Wentz can play. The Philadelphia Eagles rolled past the Cleveland Browns, 29-10, and Wentz looked good in throwing for 278 yards and a pair of touchdowns. Wentz was supposed to  be on the bench this season, but a shocking trade sent starter Sam Bradford to the Minnesota Vikings and thrust Wentz into the spotlight. The rookie didn't disappoint.
The New England Patriots are nothing short of amazing. New England was without Tom Brady, Nate Solder, Sebastian Vollmer, Rob Ninkovich and Rob Gronkowski, and went on the road to beat the Arizona Cardinals. It might be the most impressive victory of the young season for any team.
Don't sleep on the Tampa Bay Buccaneers. Yes, this young team doesn't have a ton of depth and the defense leaves some major questions, but Jameis Winston and this offense are going to score points. Winston threw for four touchdowns, including a beautiful deep strike to Mike Evans. In this weak division, Tampa Bay is going to make its mark.
What is the story with the Houston Texans? Well, Brock Osweiler looked decidedly average in his first start, throwing for 6.6 yards per attempt along with two scores and an interception. However, rookie wide receiver Will Fuller was blazing out of the gates, going for 105 yards and a touchdown in his NFL debut. Fuller could be a very nice compliment to DeAndre Hopkins.
The Seattle Seahawks need to figure out their offensive line. While Seattle was able to pull out a 12-10 win over the Miami Dolphins, it was a massive struggle. Much of this was due to a front that didn't allow Russell Wilson any time. If Seattle wants to win it all, this has to change.