Andrew Luck On Colts Offense: 'We Are Going To Score A Lot Of Points'
By Ryan Ward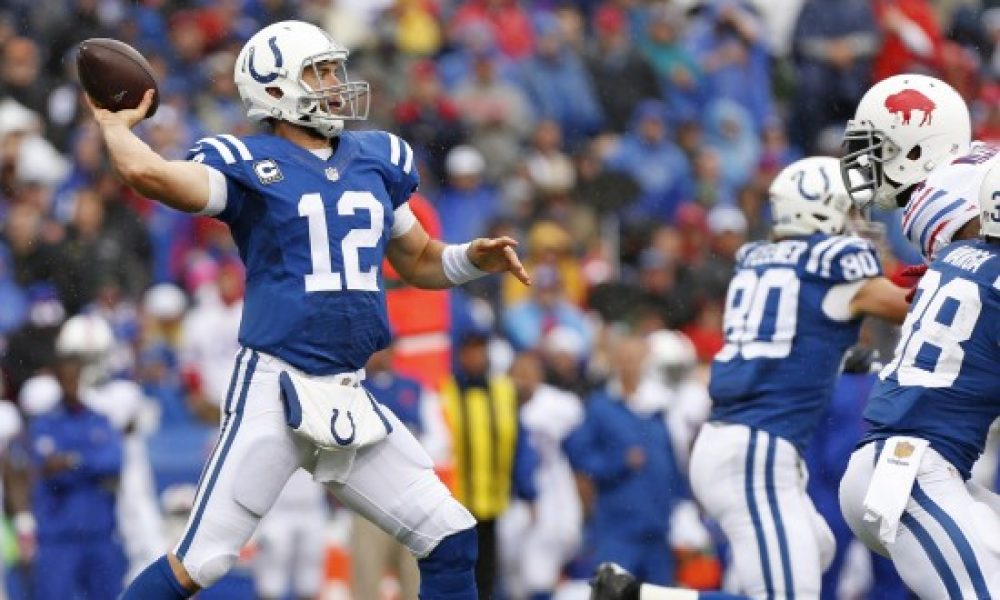 The Indianapolis Colts are coming off a forgettable season. Superstar quarterback Andrew Luck couldn't stay healthy and as a result, the offense went from one of the best to one of the worst in the NFL.
With Luck now back healthy, the Stanford product believes the Colts will crush opposing defenses on a weekly basis during the 2016 NFL season. Luck is confident Indianapolis will have a high-powered offense, via Kevin Brown of Colts.com:
"I know we are going to score a lot of points with this offense. We've got playmakers."
Although Luck believes the offense will come around, the Colts first-team offense has struggled during the preseason. Indianapolis has scored only six points in three quarters with their starters on the field. Obviously, that's not ideal.
The Colts have lost two of the three preseason games they've played thus far. Luck and company will play their final exhibition game against the Cincinnati Bengals at Paul Brown Stadium tonight, but we've likely seen the last of the first-team offense until the season opener.
Indianapolis will get the 2016 campaign underway against the Detroit Lions at Lucas Oil Stadium on Sept. 11. Although the Lions defense may test the Colts offense, the real test will come a week later against the defending Super Bowl champion Denver Broncos in Week 2 on the road at Sports Authority Field at Mile High.
Despite the return of Luck, the Colts could be in for another rough season if the offense can't get back to form. In fact, Luck might be running for his life if the offensive line struggles to protect him meaning more injury issues could be on the horizon for the star quarterback.