Braxton Miller Views Himself As A 'Playmaker' For Houston Texans
By Ryan Ward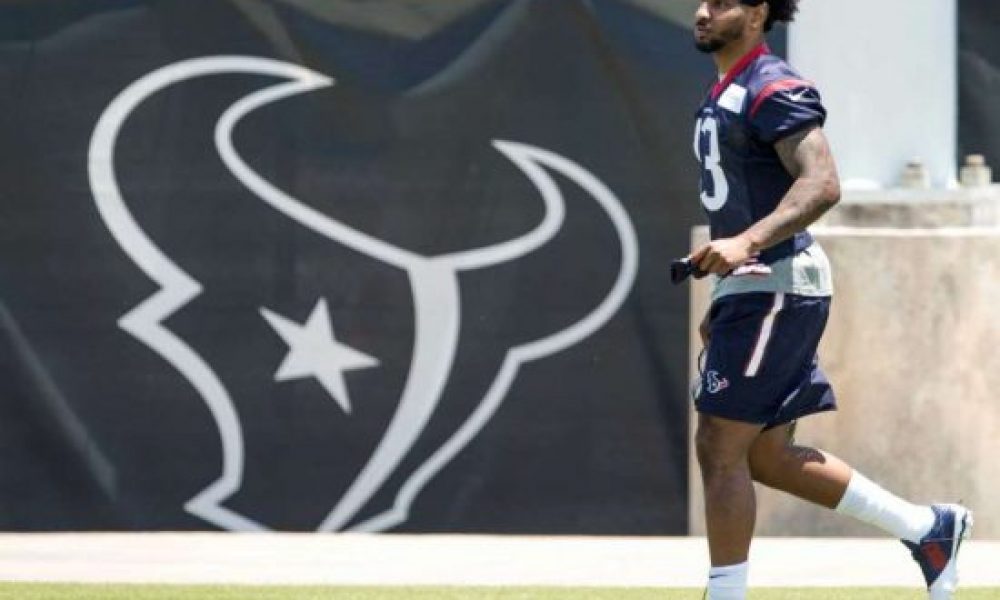 Brett Coomer of Chron.com
It's been an interesting few years for Braxton Miller. The versatile football player went from being the starting quarterback of the Ohio State Buckeyes to a wide receiver and was successful enough in the transition to merit being selected in the 2016 NFL Draft.
The Houston Texans were willing to take a gamble on Miller with a third-round pick. Miller is ready to embrace whatever role head coach Bill O'Brien wants him to play for the Texans.
The 23-year-old made an appearance on SiriusXM NFL Radio to talk about the next step in his career. Miller said the following about his role in Houston, via NFL.com:
"Just a playmaker. I'll play slot, outside, inside, play running back. Just whatever is in the game plan. I'm capable of playing any position," he said.
Miller is clearly going with the right attitude to get his NFL career underway. O'Brien could have another potent offensive weapon at his disposal if Miller can have some success playing the multiple positions he's expected to play next season.
The former Buckeye went on to talk about adapting to his new role and enjoying the process:
"I've adapted pretty well. … I've adjusted pretty well," he said. "Right now, I'm just out there just having fun with it. I'm still learning the techniques and everything, but still just being a playmaker, being myself."
Heading into the 2016 NFL season, the focal point of the offense will continue to be wide receiver, DeAndre Hopkins. The Texans saw a superstar emerge in Hopkins last season with the wideout now in the conversation for the NFL's best player at his position.
Although the Texans have one of the league's elite wideouts, Houston has gone through some drastic changes. The Texans have brought in quarterback Brock Osweiler and saw the departure of longtime running back Arian Foster. It could be another rough year for O'Brien and company, but Osweiler and Miller could help get the team back on track if all goes well next season.