Broncos not likely to repeat in 2016
By Matt Verderame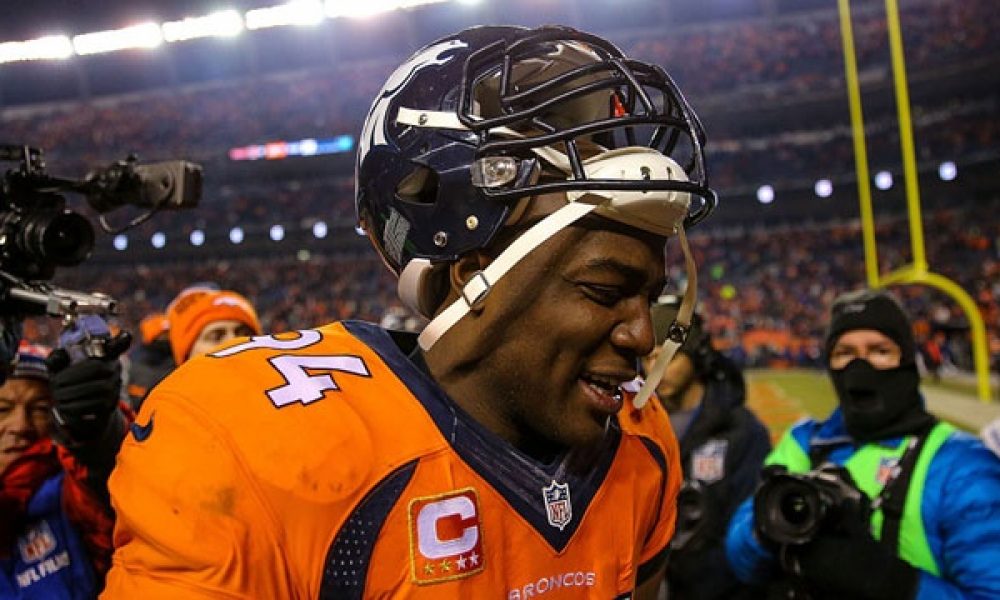 The Denver Broncos deserve a ton of credit for their Super Bowl run last season. Depsite having no offense to speak of and one of the worst quarterback situations in recent memory, the Broncos earned home-field advantage in the AFC playoffs with a 12-4 mark and beat the Pittsburgh Steelers and New England Patriots on their way to Super Bowl 50.
Once there, they destroyed and dispatched the Carolina Panthers, with Von Miller earning MVP honors in the game. Flash forward seven months, and Denver is once more staring into the faces of the Panthers, getting ready to host their familiar foe to kick off the 2016 regular season.
Unlikely most Super Bowl teams, the Broncos are getting absolutely no respect from most corners. If he were alive, Rodney Dangerfield would no doubt be pulling for this group. The Broncos are actually a 3.5-point underdog at home, suggesting that if the game were at a neutral site, they would be getting seven points.
So why all the disrespect? Nobody believes Denver was the best team last season. Frankly, those folks have mountains of data to back them up.
For starters, the Broncos won an absurd four games by the margin of a field goal or less. That doesn't include the Week 2 gift handed out by the Kansas City Chiefs on national television at Arrowhead Stadium. On that night, Kansas City uncharacteristically turned the ball over five times, including a Jamaal Charles fumble with under a minute remaining when the Chiefs should have been kneeling for overtime. If Kansas City wins that game, it takes the AFC West and Denver is a wild card team.
Those who support Denver would say winning close games is the mark of a good team, and they would be right. Those people would also yell that all the what-ifs are exactly that. Again, correct.
Still, there is something to be said for a good team getting extremely lucky. Even in the Super Bowl, the Denver offense accounted for nine points when its drives started outside the Carolina red zone. The defense deserves all kinds of credit for that, but expecting to win consistently, year after year, in that fashion, is lunacy.
Finally, Broncos fans will point out that they aren't downgrading at the quarterback position. They will tell you that Peyton Manning, who threw nine touchdowns to 17 interceptions in the regular season, was worse than Trevor Siemian will be in 2016. Hogwash.
Siemian's statistics will likely be better (until he's benched for Paxton Lynch in Week 5) but he can't get Denver out of bad plays at the line of scrimmage. He can't read defenses like Manning, and he certainly doesn't have the experience.
Denver won the Super Bowl last year, and it was well deserved. This season, don't expect a repeat performance.