Chargers' Philip Rivers doesn't have the same longevity goals as Tom Brady
By Ryan Ward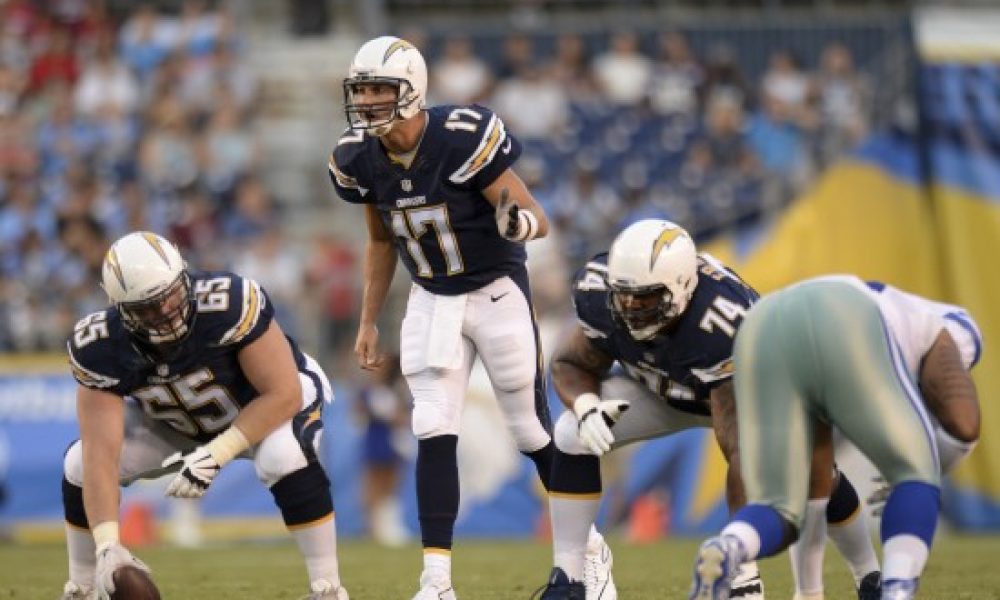 The move to Los Angeles by the team formerly known as the San Diego Chargers wasn't a popular one. Star quarterback Philip Rivers wasn't crazy about making the move. Nor did most Chargers want to follow the team to the City of Angels.
Fortunately for Rivers, the team has started to come into their own in their new surroundings. The Los Angeles Chargers have quickly become a force to be reckoned with in the AFC. At this point, they have a legitimate shot at the NFL playoffs.
Along with the playoffs being a possibility this season, Rivers recently talked about his long-term goals regarding how long he wants to play in the NFL. Rivers, unlike fellow quarterback star Tom Brady of the New England Patriots, doesn't have the same goal as the five-time Super Bowl champion, via Mike Florio of Pro Football Talk.
"I don't have a number in mind," Rivers told the PFT PM podcast on Wednesday. "I'll tell you right now it ain't gonna be 45, I have no desire for it to be that long. I hope I help lead my son's high school team to a state championship by the time I'm 45. Don't think I'm gonna have a helmet on when I'm 45."
AFC West
Brady famously let it be known he wants to play as long as possible. The Patriots superstar is 40 and shows no signs of being near the end of his career, but Rivers, who plays for a far less successful franchise, isn't setting any lofty goals.
Rivers, however, turns 36 later this week and has been able to stay healthy throughout his NFL career. The veteran quarterback could potentially extend his career beyond 40 but clearly doesn't plan to go as long as Brady intends.
The Chargers will head into their Week 14 matchup against the Washington Redskins as the favorites. Much like the Oakland Raiders and Kansas City Chiefs, the Chargers need to win as many games as possible from here on out to improve their chances of securing a playoff spot with either the AFC West division title or AFC Wild Card.