Cleveland Browns Name Robert Griffin III Starting Quarterback
By Ryan Ward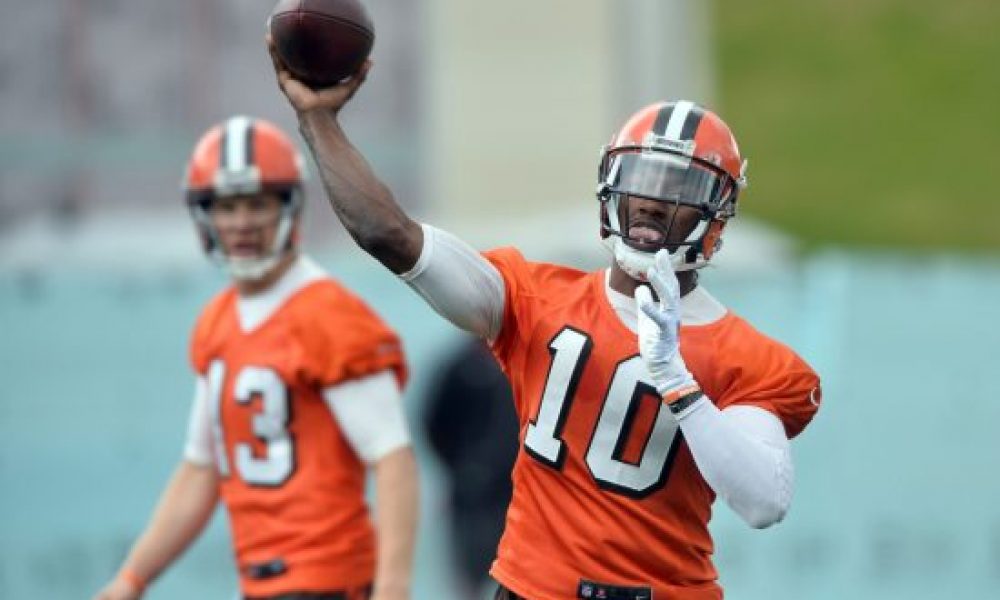 Robert Griffin III will have his chance to shine as a starting quarterback in the NFL once again. After three seasons with the Washington Redskins, Griffin has moved on and will have an opportunity to resurrect a once-promising career in Cleveland.
According to new Cleveland Browns head coach Hue Jackson, Griffin has won the starting job under center, via New York Times:
"It's time," Jackson said. "Robert has earned the right to be named the starting quarterback of the Cleveland Browns. He fully understands the responsibility, and I feel he is ready to handle this role."
Griffin's tenure with the Redskins went from fantastic to dreadful within three seasons. The Baylor star looked like the future of the Redskins franchise and quite possibly the next young star at the quarterback position. Unfortunately, after an impressive rookie season, Griffin headed into a downward spiral. Injuries and poor play eventually had him sitting on the sidelines and eventually led to him heading to the Browns.
With a new opportunity in Cleveland, Griffin has a chance to turn things around before becoming a career backup in the NFL. The Browns are coming off another disappointing season and the aftermath of the failed Johnny Manziel experiment. Griffin brings new blood and a quarterback with a chip on his shoulder.
Apparently, Jackson has been impressed with his new quarterback. It'll be interesting to see if Griffin can defy the odds and turn his career around after a forgettable stint in Washington. Cleveland will have an uphill battle ahead, but will turn over a new leaf with Griffin and Jackson leading the way.