Cowboys QB Dak Prescott On Throwing To Dez Bryant: 'We'll Make That Connection'
By Ryan Ward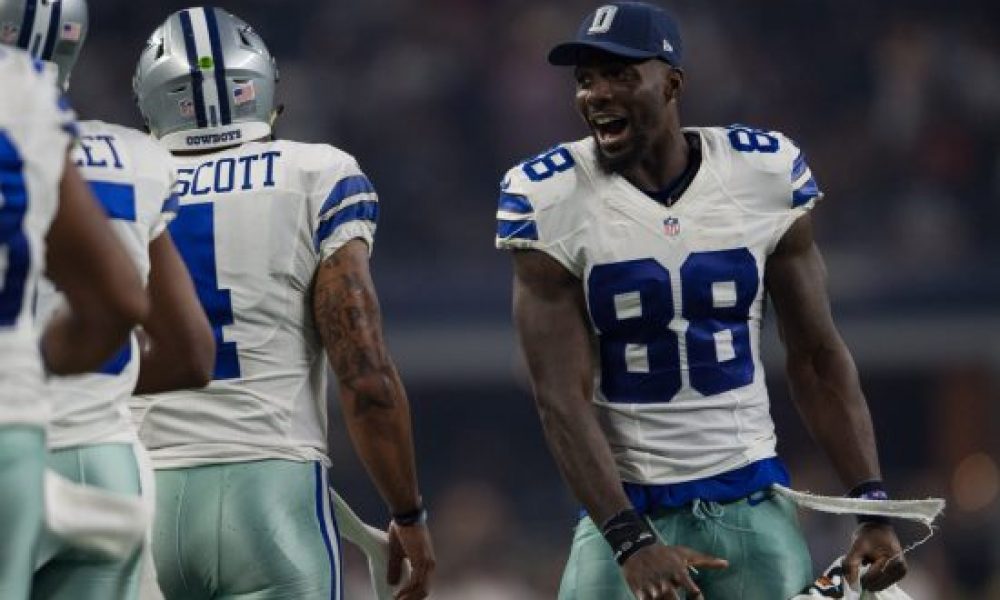 In the loss to the division rival New York Giants in Week 1, rookie quarterback Dak Prescott of the Dallas Cowboys showed flashes of promise while also displaying the flaws of a first-year player filling in for a veteran face of the franchise. One of those flaws was failing to connect with star wide receiver Dez Bryant more than once.
Bryant caught one pass from Prescott in the season opener for only eight yards. The former Pro Bowler was targeted five times on Sunday, but clearly never got things going with his interim quarterback.
Prescott was recently asked about getting things going with Bryant moving forward. The rookie gunslinger made it seem as though it is only a matter of time, via Jon Machota of The Dallas Morning News.
Dak Prescott on throwing to Dez Bryant: "We'll make that connection. I'll put the ball in a better place. He'll make those catches."

— Jon Machota (@jonmachota) September 14, 2016
The former Mississippi State star may find it increasingly difficult to connect with his star receiver in Week 2 with the Cowboys going up against the Washington Redskins. Although the Redskins had a disappointing showing against the Pittsburgh Steelers on Monday night, newcomer Josh Norman is widely considered to be an elite corner and will be matched up with Bryant this week.
Bryant talked about going up against Norman and looking forward to the challenge of going head-to-head in Week 2, via Machota.
"I can't wait," Bryant told The Morning News. "I think it's going to be exciting for both sides. We look forward to playing some great football."
There's a mutual respect between Norman and Bryant. The Cowboys wideout sang Norman's praises saying the following about the Redskins corner, via Machota.
"He has earned his respect in this league. When you go up against a guy like that, you're going to have bring your best because if you don't, he'll get the best of you."
Bryant and Prescott will be on the road in Week 2 with the Cowboys traveling to the nation's capital to bounce back from their loss to the Giants. Dallas is currently the underdog heading into this matchup with Washington sporting a -2.5 point spread, according to Sportsbook.ag.
Despite being the underdog, taking the Cowboys to pull off the slight upset would be the wise move. The Redskins looked lost on both sides of the football on Monday and could struggle against the Cowboys. It will all depend on Prescott's ability to bounce back and Dallas' defense containing Kirk Cousins.