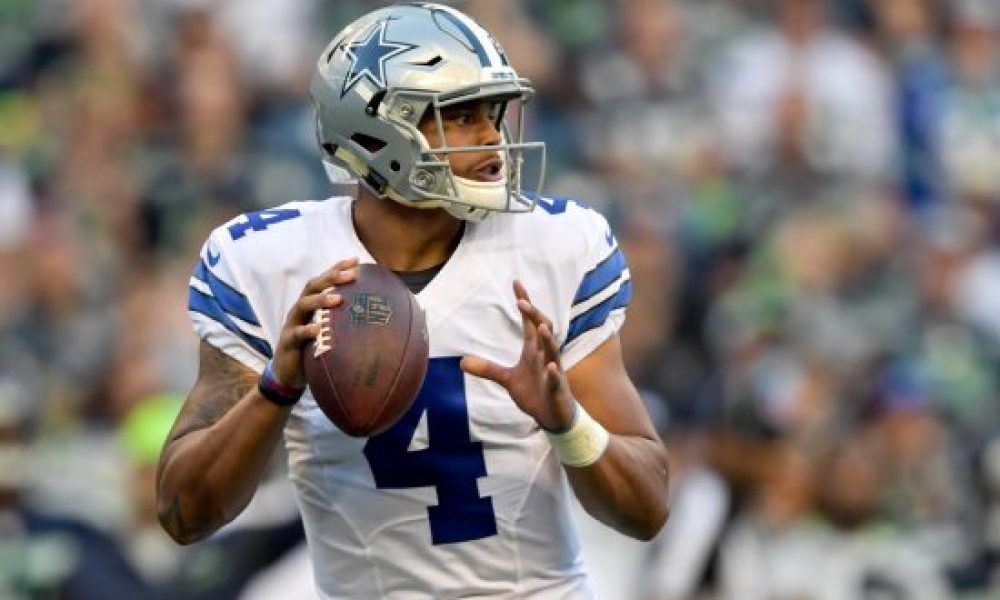 Kirby Lee-USA TODAY Sports
Cowboys QB Dak Prescott vents frustration after disappointing loss to 49ers
The Dallas Cowboys saw their Super Bowl hopes dashed after falling short against the San Francisco 49ers.
Much of the blame for the Cowboys' playoff exit has fallen on quarterback Dak Prescott's shoulder after he struggles on Sunday night. After the divisional playoff round loss, Prescott aired his frustration.
"If I had the answers, then we would've won tonight. Too early. Too soon," Prescott said via ESPN. "And I promise you we will, though. In my time playing on this team, for this organization, we will. Yeah, it sucks that it's 365 days away to get back to this position, but we've got to take it day by day, step by step, and that's what I'll do. I know that's who I am. I'll respond the right way. As I said, when we get this team aligned, the guys that we get back, coaches, we'll do what's necessary to be right back here and win the next time."
Prescott struggled to lead the Cowboys' offense against the 49ers, throwing two interceptions while completing 23 of 37 passes for 206 yards and a touchdown. Dallas failed to move the ball down the field consistently, which became a greater task after running back Tony Pollard fractured his leg in the second quarter.
Want $250 to bet on the NFL?
The Cowboys have failed to reach the NFC Championship in 28 straight years. All that could lead the franchise to head into a crucial offseason that could see plenty of changes to finally lift the franchise to Super Bowl contention.