Former Browns QB Brock Osweiler Expected To Return To Broncos
By Ryan Ward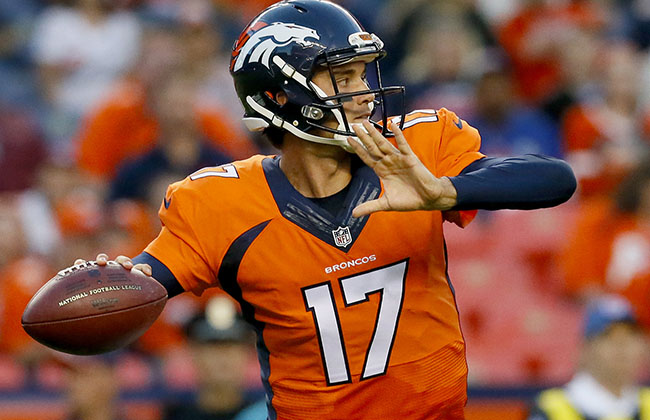 After signing an enormous contract with the Houston Texans and being traded to the Cleveland Browns with the hopes of being a starter once again, quarterback Brock Osweiler has become a free agent once again. Ironically enough, the 26-year-old appears to be ending up where he started with the Denver Broncos.
According to Mary Kay Cabot of Cleveland.com, the Broncos will sign Osweiler.
Can confirm the #Broncos are signing former #Browns quarterback Brock Osweiler. It will provide a little break on the $16M guarantee

— Mary Kay Cabot (@MaryKayCabot) September 2, 2017
Although the Texans were able to get to the playoffs and advanced beyond the AFC Wild Card game by beating the Oakland Raiders, Osweiler was not the answer the team was looking for at the quarterback position. He struggled from the get go and never had a solid grip on the starting job, especially with a formidable backup in Tom Savage ready and able to take over.
The Texans then cut their losses after the 2016 campaign by trading him to the Browns. Osweiler was expected to be cut after acquired by Cleveland, but the team held onto him throughout training camp and the preseason until rookie DeShone Kizer secured the starting job.
Now Osweiler will return to Denver to assume the backup role after leaving a starting job with the team following Peyton Manning's retirement after their Super Bowl win a couple of years ago.
Trevor Siemian has been named the starter for the Broncos meaning Osweiler will either end up as the backup or third string. Paxton Lynch is currently the backup, but recently suffered a shoulder injury which will keep him off the field heading into the regular season.