Jeff Fisher Says Case Keenum 'Still Clearly Ahead' Of Rams Rookie QB Jared Goff
By Ryan Ward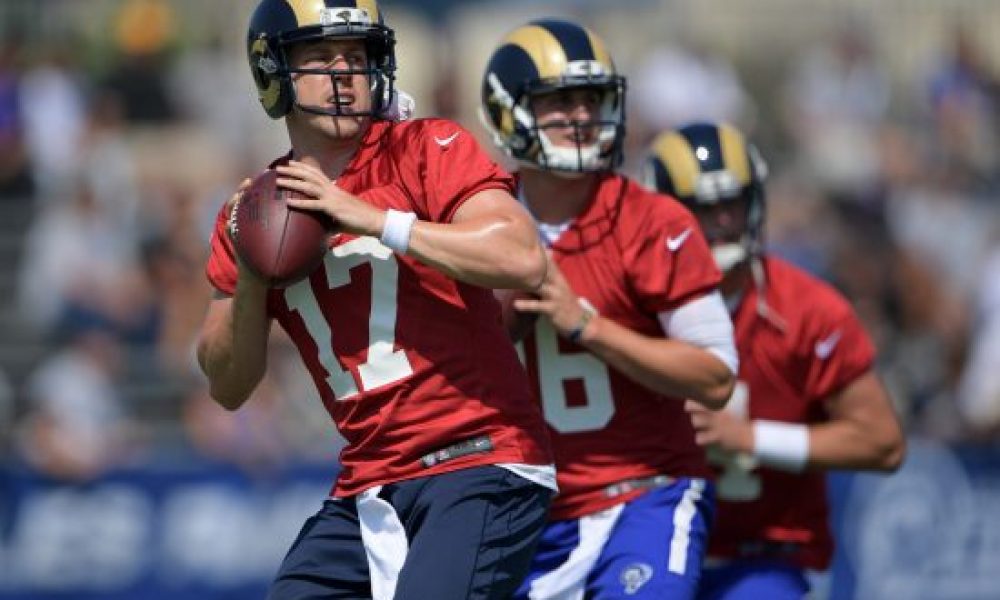 The Los Angeles Rams have settled into their new surrounding. Head coach Jeff Fisher and company have made a major transition moving from St. Louis to the bright lights of Los Angeles, but that was just the beginning with the team also in the midst of a quarterback battle between rookie Jared Goff and veteran Case Keenum.
After the team had made the move up to No. 1 in the 2016 NFL Draft to bring in Goff, the writing was on the wall. Goff is the future face of the franchise along with running back Todd Gurley. This makes for an awkward dynamic with Keenum, but so far, the veteran has outplayed the rookie and is on pace to secure the starting job under center.
Fisher recently admitted the veteran has the edge in the competition with a few weeks to go until the start of the regular season, via Alden Gonzalez of ESPN:
Rams coach Jeff Fisher said he wants to give Goff a series or two with the starters in the second week of the preseason schedule, when the Kansas City Chiefs visit Los Angeles Coliseum for a game that begins at 6 p.m. PT. Case Keenum still took most of the first-team reps from UC Irvine and "is still clearly ahead" of Goff on the depth chart, Fisher said.
The Rams have three more preseason games to play. Anything can happen over the course of those games to change the fortunes for Goff as he tries to prove his worth. Starting Keenum seems to be the smart move while Goff comes along, but the top pick in the draft may force Fisher's hand if he can put together three solid performances from here on out.
Goff and company will play their next game at home against the Kansas City Chiefs. The final two games will be played on the road against the Denver Broncos and Minnesota Vikings leading up to the season opener against the San Francisco 49ers in the Bay Area.