Jeff Fisher Will Keep Case Keenum As Rams Starting QB After Crushing Loss To 49ers
By Ryan Ward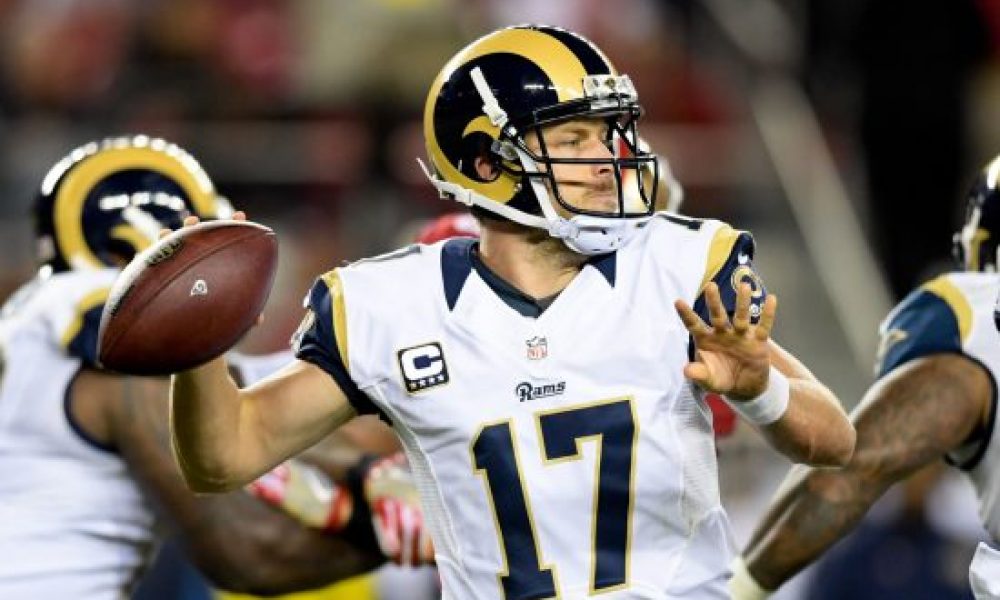 The Los Angeles Rams got off to a rough start in their season opener against the division rival San Francisco 49ers. Nothing went right for Jeff Fisher and company as Chip Kelly's Niners cruised to a 28-0 victory over the Rams.
The major talking point heading into the Rams' first game back in Los Angeles was the quarterback controversy. The Rams made a blockbuster trade to acquire the first pick in the 2016 NFL Draft to get Jared Goff, but Keenum beat him out in training camp. Not only did Keenum get the best of Goff but the rookie couldn't even secure the backup position which went to Sean Mannion.
Although Keenum struggled in the opener, Fisher is sticking with his veteran quarterback for Week 2, via Connor Orr of NFL.com.
"I thought about it. I just wanted Case to finish it…I would have done the same had Jared been (No.) 2," Fisher told reporters after the 28-0 beatdown. "I would have let Case finish it. This doesn't change anything as far as quarterback is concerned."
The Rams coaching staff were confident Keenum was their guy at quarterback heading into this divisional showdown. Keenum was clearly the best option after training camp, but his first performance as the starter was telling to say the least.
Keenum completed 17-of-35 passes for 130 yards and two interceptions. The veteran gunslinger to get the endzone was sacked twice and finished with an ugly quarterback rating of 34.2. Although Keenum is the starter moving forward, he may be on a short leash moving forward with fans bound to be calling for Goff or Mannion if he continues to struggle in the weeks to come.