Cardinals WR Larry Fitzgerald: 'I Have A Lot Of Football Left In Me'
By Ryan Ward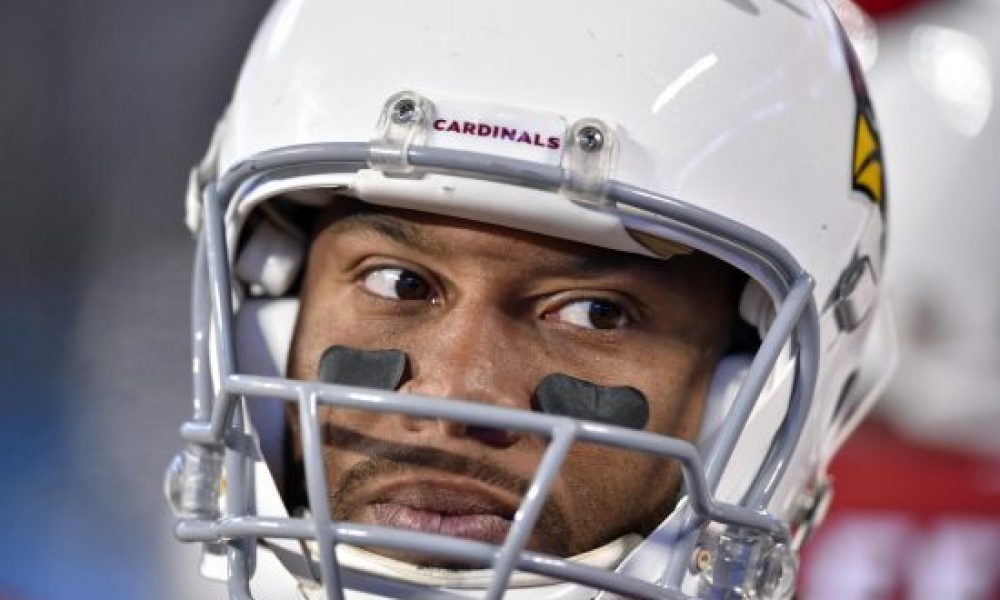 The Arizona Cardinals are coming off one of their best seasons in franchise history. Arizona was widely considered to be one of the best teams in the NFL last year with Carson Palmer and company crushing the competition on weekly basis leading all the way up to the NFC Championship Game.
Unfortunately, the Cardinals fell short against Cam Newton's Carolina Panthers. Arizona went home emptyhanded with longtime wideout Larry Fitzgerald contemplating his future in the NFL. Fitzgerald has been the face of the Cardinals franchise for over a decade and isn't getting any younger.
The soon-to-be 33-year-old wideout knows his window of opportunity to win a Super Bowl is closing. Although Fitzgerald continues to be a productive player for the Cardinals, there's no telling how much time he's got left in his playing career. Fitzgerald recently talked about his immediate future and admitted although he's thought about retirement, the veteran believes he's got some football left in him, via NFL.com:
"I'd be lying if I told you I didn't think about it," Fitzgerald said on Wednesday's edition of NFL Total Access. "Just trying to prepare for the next phase in your life, but I have a lot of good football left in me. How long I will play, I don't know. I feel great. I can still play at a high level. I just have to take it one year at a time and I got a really fantastic team I'm a part of."
Fitzgerald also thinks his quarterback is ready to follow-up a solid season with another good one in 2016. The veteran wideout said the following about Palmer:
"Coming off of that knee injury last year, he played the best football last year at 35 years old and only better things are coming for him this year," Fitzgerald continued. "He's really got a great grasp on what Coach Arians is asking him to do. Steve Keim and Coach Arians have put around him a lot of tremendous pieces that are at his disposal."
At this point, the Panthers are still the team to beat in the NFC. Newton's crew may have had a rough outing against the Denver Broncos in the Super Bowl, but Carolina is still a massive force to be reckoned with. The Green Bay Packers, who the Cardinals beat in the second round of the playoffs last year, will also be a tough challenge once again.
Despite the stiff competition in the NFC, the Cardinals are expected to be an elite team once again giving Palmer and Fitzgerald another legitimate shot to win a Super Bowl.