Cowboys Owner Jerry Jones: 'I Live What We're Doing At Backup Quarterback'
By Ryan Ward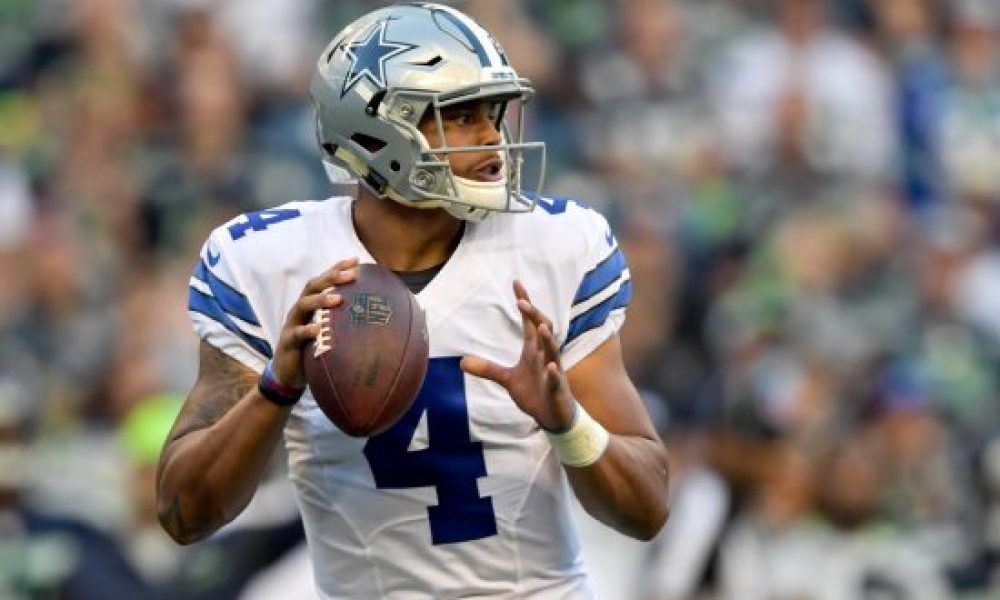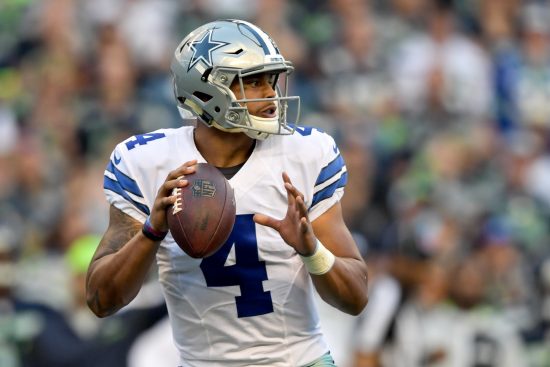 Tony Romo is no longer a young quarterback in the NFL. Romo was once considered one of the brightest young stars in the league as he leads the Dallas Cowboys year after year. Now he's a 36-year-old veteran with an uncertain future due to persistent injury problems. Dak Prescott, however, is a promising young rookie with a potentially bright future making things interesting for the always drama-filled Cowboys.
On Thursday night, Romo went down with what seemed to be a severe back injury once again. Romo was hit hard in the back on the opening drive of their preseason game against the Seattle Seahawks and was clearly in pain following the crushing hit. Prescott promptly came into the game to relieve the starter, but then doubts again began to swirl about Romo's durability moving forward.
After the game, Cowboys owner and general manager, Jerry Jones, spoke to the media about his starting and backup quarterbacks. Jones has been impressed by what Prescott has been able to accomplish in the team's three preseason games, via Nick Shook of NFL.com:
"I think you add that to the fact (Romo is) the veteran he is and I don't handicap it any more than I would be if it were five years ago with him, really, I don't," Jones said of his quarterback. "But certainly I like what we're doing at backup quarterback."
Jones went on to praise his backup quarterback for his play in college at Mississippi State. Jones believes Prescott's impressive play in the SEC will help him if he's called upon by the Cowboys this season in the event Romo is injury once again, via Shook:
"We've also got the fact that Dak was so outstanding in college," Jones rhapsodized after maintaining he wasn't uncomfortable with Weeden or Cassel in 2015. "He carried his college team to many victories against some strong opponents in the SEC, so all of that gives you — you say I'm not uncomfortable. Comfortable may not be the right word."
With Romo's injury history, it's a safe bet that the Cowboys will need to give Prescott the football at some point during the 2016 NFL season. Romo apparently can't be counted on the way he once was in Dallas meaning Prescott could get some playing time in the coming months and may even be the future under center for the Cowboys.