Falcons WR Julio Jones Would Rather 'Win' Than Go For 2,000 Yards
By Ryan Ward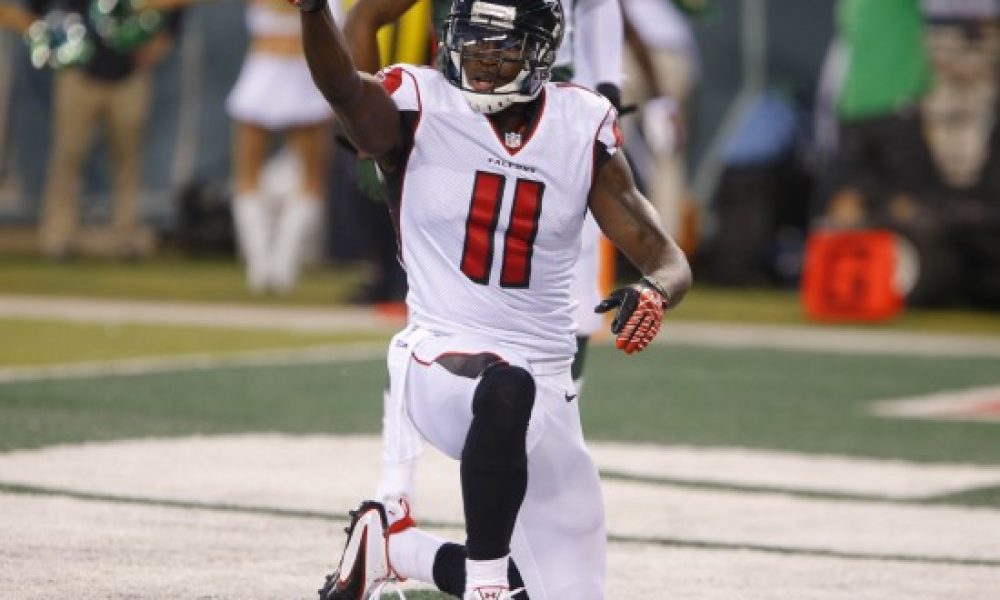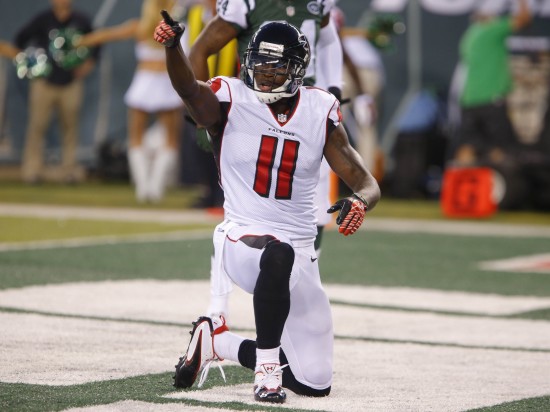 The Atlanta Falcons are coming off another mediocre season with the once-promising franchise finishing with a record of 8-8 last year. Although the team didn't meet expectations, the wide receiver statistically had the best season of his career.
After racking up a career-high 1,871 yards and eight touchdowns during the 2015 NFL campaign, Jones admitted that he could crack the 2,000-yard mark if he wanted to, but values winning more than impressive stats. Jones said the following after being asked about if he could reach 2,000 yards receiving and break an NFL record, via Vaughn McClure of ESPN:
"I can, but I'm going to do what helps the team win," Jones told ESPN.com. "If that's me getting 2,000 on the way to being a great teammate, let's do it. But if it's not required for me to win games, hey, I'm all about winning."
Jones is one of the few receivers in the NFL that has improved every single year. The Falcons star wideout has yet to reach his ceiling and is coming off a year in which he averaged an NFL-best 116.9 yards per game.
Julio Jones is making a strong case for the best wide receiver in the NFL entering his sixth season in the league and has all the confidence of his veteran quarterback, Matt Ryan. The Falcons gunslinger also believes Jones can crack 2,000 yards receiving, but winning is the priority, via McClure:
"Can he do it? Absolutely he can. Is it a good thing? If we've won 16 games, it's a great thing," Ryan said. "Julio will tell you the same thing. If it's going to help us win, hell yeah it's a good thing. It depends on wins. At the end of the day, that's all that's important."
The Falcons will have another tough challenge next season in the NFC South division. The Carolina Panthers are expected to win the division once again while the New Orleans Saints attempt to bounce back and the up-and-coming Tampa Bay Buccaneers try to take the next step with Jameis Winston under center.
Atlanta may have one of the best quarterback-receiver combos in the NFL, but winning will be no easy task. Ryan and company will have their hands full with divisional opponents let alone the competition in the NFC.