NFL News: Chicago Bears Continue Contract Talks With Wideout Alshon Jeffery
By Ryan Ward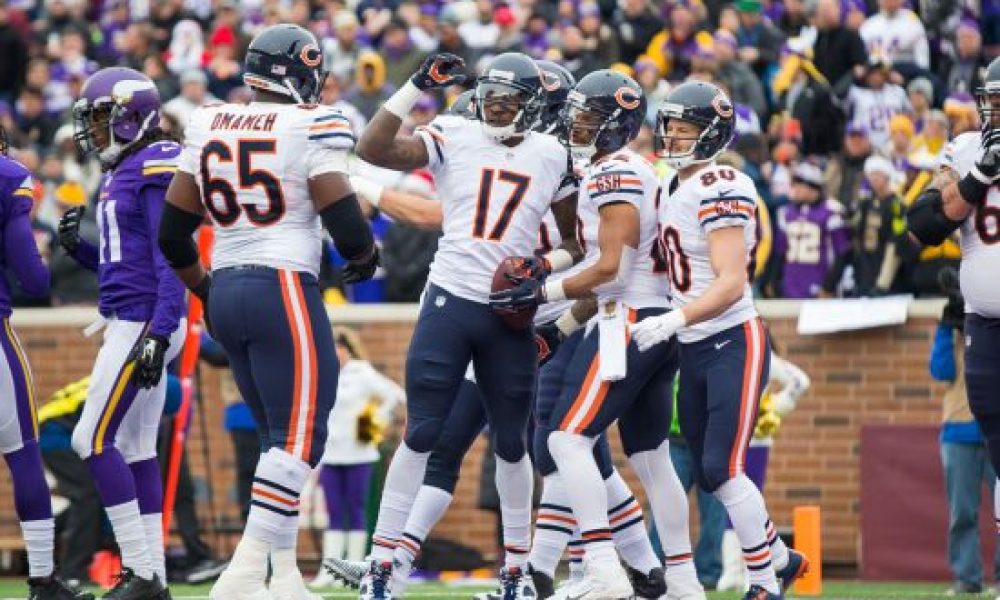 Last season, the Chicago Bears had another underwhelming year with the storied franchise finishing last in the NFC North division with a disappointing 6-10. Jay Cutler and company couldn't compete in one of the better divisions in the league as the Green Bay Packers and Minnesota Vikings paved their way into the NFL playoffs.
Heading into the offseason, the Bears had some choices to make with two of the team's best offensive weapons looking for new deals. Ultimately, Matt Forte ended up leaving Chicago to sign with the New York Jets. Although the Bears mutually decided to part ways with arguably their best weapon on offense, Alshon Jeffery had a contract to take care of but ended up signing a franchise tender worth $14.6 million.
Despite signing the franchise tender which would secure Jeffery in Chicago for the upcoming season, the Bears appear intent on inking the elite wideout to long-term deal, via Michael David Smith of Pro Football Talk:
Jeffery and the Bears have continued to talk about a long-term contract, and it's possible a deal will get done before the July 15 deadline, Jeremy Fowler of ESPN reports.
The Bears are considered to be a middle-of-the-pack team in the NFC and quite possibly the third best team in the NFC North division. Chicago seems to know how important Jeffery is to the team's success, and Cutler is perhaps the happiest player on the Bears outside of Jeffery that the team is going this route rather than having him play out the year on a franchise tender.
At this point, the Bears have 22/1 odds to come out on top in the NFC, according to Sportsbook.ag. Chicago has 10/1 odds to be NFC North division champions with the Packers the favorites at 2/3.