Patriots tight end Rob Gronkowski 'good to go' for Week 3 vs. Texans
By Ryan Ward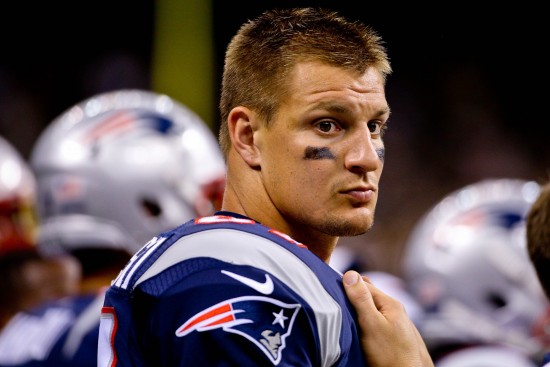 The New England Patriots got a bit of a scare in Week 2 with Rob Gronkowski suffering a groin injury. Gronkowski, who has been quite injury prone over the course of his career, still had a solid game but obviously raised concerns for the defending Super Bowl champions.
Fortunately for New England, their star tight end appears okay heading toward Week 3's battle with the Houston Texans back. Gronkowski claims he's ready to go, via ESPN's Mike Reiss.
"Am I good to go? Yeah, I'm good to go," Gronkowski told reporters Friday after practice. "I'm ready."
Along with Gronkowski ready to get back on the field after dealing with a groin injury, the Patriots will apparently also have another prominent target on the field for Tom Brady. Wide receiver Danny Amendola will also get back to work on Sunday, via Reiss.
"I feel really good. I had a strong week," Amendola said. "It was rough sitting out last week. I was excited to get back out there this week, get back to work."
With Brady's two favorite targets on the field in Week 3, the Texans could be in trouble and in serious danger of falling to 1-2 on the season. New England got right back on track in Week 2 after a disappointing loss to the Kansas City Chiefs in their season opener.
Brady threw three touchdowns in the first quarter against the New Orleans Saints cruised to their first win of the 2017 campaign. Houston, however, has struggled with an ugly loss to the Jacksonville Jaguars in Week 1 and barely getting by the Cincinnati Bengals in Week 2.
Unless J.J. Watt and company are playing at an elite level in Week 3, the Patriots should improve to 2-1 in convincing fashion.