Russell Wilson Says He'll Be 'Ready To Roll' For Seahawks In Week 2
By Ryan Ward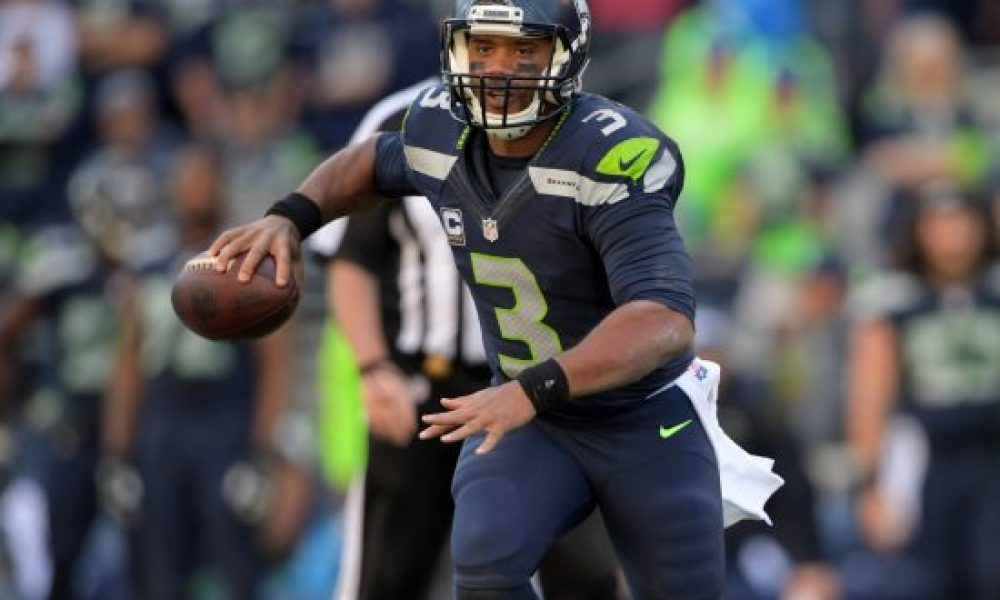 The Seattle Seahawks were widely considered to be one of the legitimate Super Bowl title contenders heading into the 2016 NFL season. The Seahawks are expected to be the darlings of the NFC once again, but Russell Wilson and company struggled on their home field against a subpar Miami Dolphins team.
Along with the Seahawks not looking like themselves in Week 1, Wilson's health has been in question. The veteran quarterback sprained his ankle in the season opener against the Dolphins shedding doubt on whether he'd be ready for an important divisional game in Week 2.
According to Wilson himself, the quarterback will be on the field at the Los Angeles Coliseum in Week 2 against the Los Angeles Rams, via Austin Knoblauch of NFL.com.
"I'll be ready to roll," said Wilson, who went from wearing a protective boot to the practice field in a span of three days.
Despite Wilson's ankle injury and an unimpressive win in the season opener in Seattle, the Seahawks are still favored to come out on top in Week 2. Pete Carroll's squad will be on the road this weekend against a team the Seahawks haven't had much success against over the last few years.
The Rams have seemed to have the Seahawks' number regardless of how the team is perceived in terms of talent or expectations. Although the Rams are coming off a devastating loss to the San Francisco 49ers, Jeff Fisher's team is always dangerous against Seattle and may be able to get back on track at the Seahawks' expense.
As of Thursday, the Rams are +7 point underdogs, according to Sportsbook.ag. With Wilson dealing with an ankle injury and the Rams desperately needing a solid showing in Week 2, taking Los Angeles to make this close may be a wise decision.