Niners TE Bruce Miller Arrested For Assault
By Amber Lee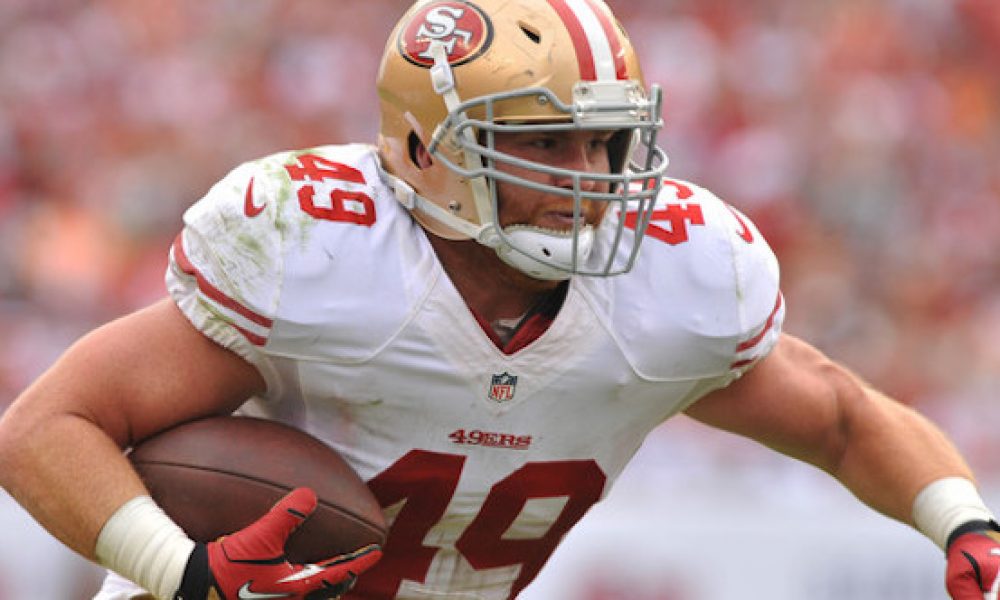 San Francisco 49ers fullback Bruce Miller has been arrested after allegedly assaulting two men, one of which was a 70-year-old man.
According to KTUV Fox 2, Miller tried to check in at Fisherman's Wharf Marriott Hotel on Sunday night only to be told the hotel was full. Then on Monday, he allegedly knocked on a door, was told by the man who answered that he had the wrong room and proceeded with an unprovoked assault.
"That's when Miller allegedly began attacking the guest. The guest's father, who was also staying in the room, came to his son's aid, and was also attacked by Miller. Sources say that man, who is 70-years-old, was punched in the face and suffered broken bones."
Both men who were attacked had to be transported to a local hospital.
Miller fled the scene but was later arrested.
This isn't Miller's first alleged assault. He was ultimately charged with vandalism last year after allegedly pushing his girlfriend (no proof was found of assault) and breaking her phone.
It will be interesting to see how the 49ers handle this. Miller recently made it through final cuts.