Orioles good, but true threat?
By Matt Verderame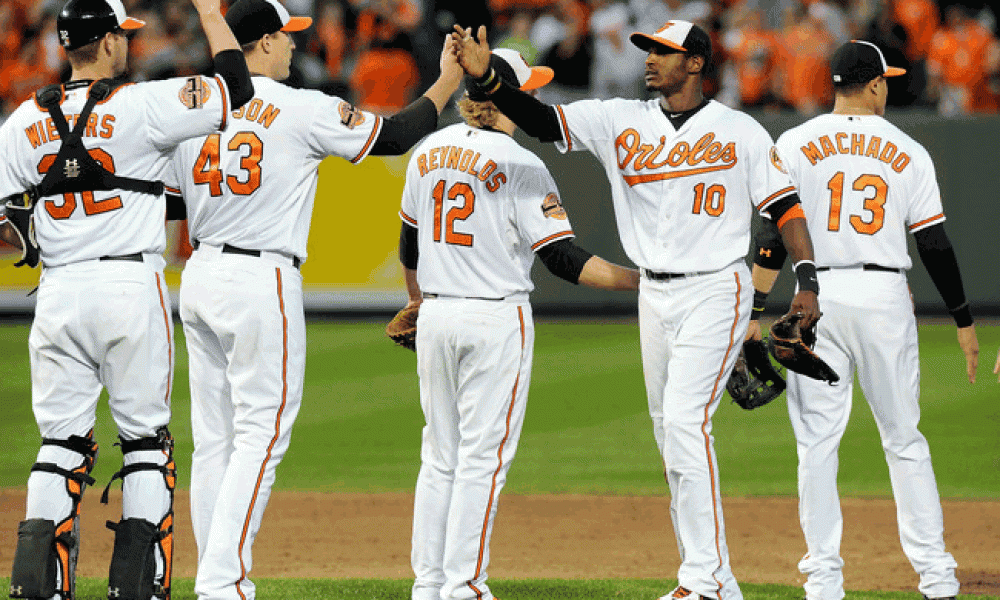 The Baltimore Orioles are one of the better teams in the American League at 47-33. Outside of the Cleveland Indians and Texas Rangers, they have the best record in the junior circuit and hold a sizable four-game lead in the AL East over the Boston Red Sox.
However, there are plenty of questions about this group.
For starters, who are the starters? Whenever you look at a team, the starting rotation is where it all begins and this team has a truckload of question marks. At the present moment, Baltimore is trotting out a starting five of Chris Tillman, Kevin Gausman, Tyler Wilson, Mike Wright and Ubaldo Jimenez. Outside of Tillman, who is a legitimate starter on a good team, the rest of these guys are either no-names or below average.
Tillman is having the best year of his career, posting a team-high 10 wins with a 3.71 ERA to go with 91 strikeouts, but his numbers suggest a problem. Only nine of Tillman's 17 starts have been quality ones, and his 14 home runs allowed in 99 1/3 innings are also a red flag.
Meanwhile, the rest of the staff is underwhelming to say the least. Gausman was once a big prospect but now seems to be a disappointment. At this juncture, Gausman has a 1-6 record to go with a middling 3.97 ERA and just 43 strikeouts against 21 walks. Gausman's numbers scream for a guy who will get blasted over the course of a month or two because he simply doesn't strike out anybody and plays in Oriole Park, a hitter's haven.
After Tillman and Gausman, the dropoff is severe. Wilson is pitching to the tune of a bloated 5.22 ERA while Wright and Jimenez are even worse, hurling 5.79 and 6.12 ERAs respectively. Frankly, this trio has no business anywhere near a Major League Baseball field without a ticket.
The Orioles are only winning right now because Buck Showalter is a wizard in the manager's seat and the offense is rolling behind Manny Machado and an incredible start by Mark Trumbo. Trumbo, who has 23 home runs and 60 RBI, is going to regress. There is no way Trumbo continues that level of play throughout the rest of the season if his career numbers mean anything.
Baltimore's lineup will continue to produce and the bullpen is solid, but the starting pitching remains a massive concern. At some point, the offense will go cold. It always does. When that happens, the Orioles are going to go into a deep funk because the pitching simply is not good enough to hold the proverbial fort.
Baltimore is a nice team having a great start, but the clock is going to toll midnight for a team long on offense but way, way too short on quality arms.