Prescott Outshines Goff in Preseason Debut
By Jonathon Natsis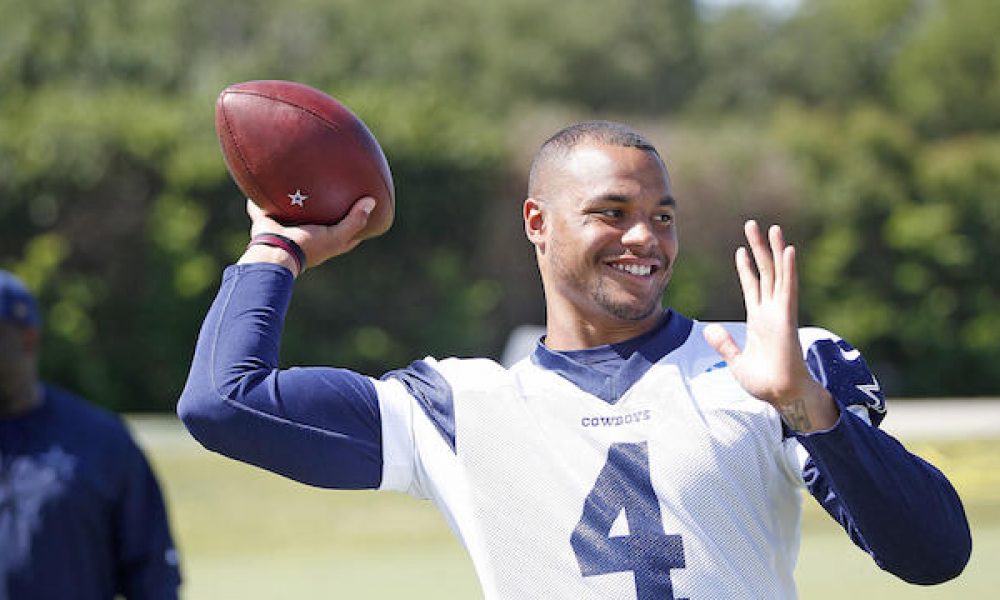 The Rams' long-awaited return to Los Angeles was supposed to be punctuated by a stellar showing from Jared Goff. But it was Cowboys rookie quarterback Dak Prescott that sizzled and Goff that fizzled in a game that has Dallas fans feeling infinitely better about this year's backup plan, and LA fans worried they've stumbled upon the same old Rams.
A mid-round selection by the Cowboys in April, Prescott got the start over Tony Romo – par for the course when it comes to top-tier quarterbacks in the first week of preseason. Prescott played the entire first half, ending his day a phenomenal 10/12 for 139 yards and 2 touchdowns.
Only two soft drops from backup TE Geoff Swaim kept Prescott from posting a perfect game in his first taste of pro ball. Dak's two touchdown passes were things of beauty.
His first score was a corner strike to Dez Bryant, who boxed out the defender, snagged the ball at its highest point, and muscled his way into the endzone. His second was even better; a deep throw with sublime touch to Terrance Williams. The ball dropped right into Williams' breadbasket, who waltzed in for the 32-yard touchdown.
On another drive, Prescott displayed a cool head on third-and-a-mile, scrambling and sliding for a decent gain, and gifting Dan Bailey a makeable field goal. A coronation it isn't, but with a few more productive drives, Prescott will already be looking like a far better alternative to Matt Cassel, Kellen Moore or – shudder – Brandon Weeden should Romo get hurt again in 2016.
Jared Goff, on the other hand, looked a little rattled in his first game. He never recovered from an early hit-turned-interception, and ended the day 4/9 for 38 yards. After a handful of uneventful drives (including some curiously lax playcalling inside the two-minute warning), Jeff Fisher had decided he'd seen enough. Enter Sean Mannion, who played wonderfully in the second half and helped the Rams pull off a crazy comeback.
This game will serve as a rough lesson for Goff. This football fan is still unconvinced that Case Keenum will be the starter come week 1, but for now his job seems secure.