Rawls will "Most Definitely" be back for Training Camp
By Jonathon Natsis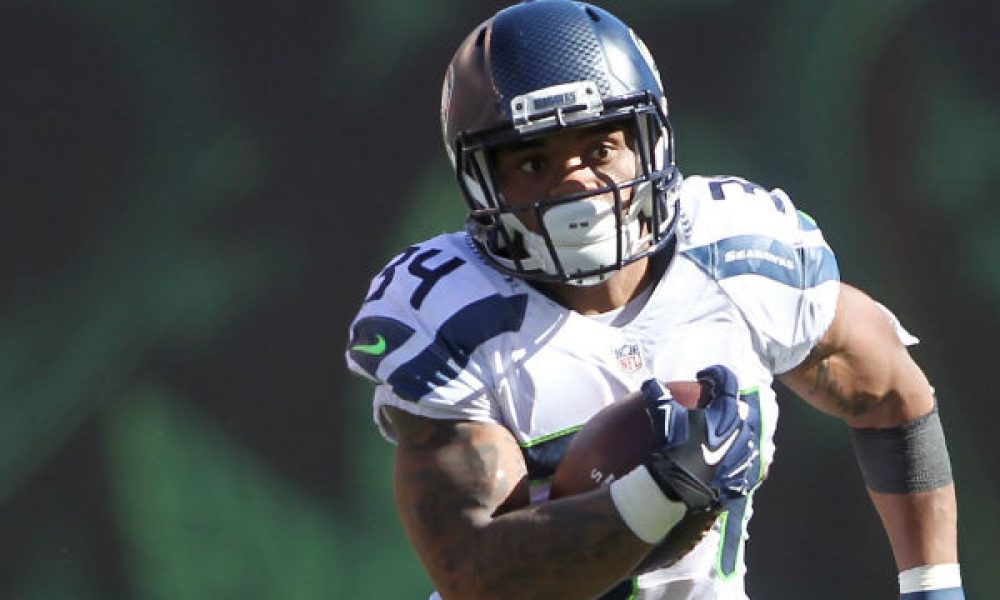 Last season, critical injuries derailed a potential third straight Super Bowl appearance for the Seattle Seahawks. Arguably the team's brightest young star, running back Thomas Rawls, was one of the casualties, suffering a season-ending fractured ankle in December.
But the explosive talent has vowed he will be in tiptop shape in time for training camp, where he is adamant he will participate in full. "[I'll] most definitely [be ready for camp]," Rawls told reporters prior to a charity softball game in Seattle hosted by Richard Sherman. "Running, cutting, working hard, getting back out there. I'm looking forward to being out there the first week. I'm excited to come back and fill that void in that backfield."
Said void has been left by the recently retired Marshawn Lynch, who stepped away from the game this offseason the way only Beast Mode can: quietly, calmly, and without any doubt in his decision. But heading into a situation that will require big cleats to fill, it's easy to forget that midway through 2015, many doubted whether Lynch even deserved his starting role back from Rawls, who enjoyed a phenomenal rookie season before it was cut frustratingly short.
Battling a sports hernia for much of the year, Lynch was ultimately forced to miss time. In his place, the undrafted Rawls broke 100 yards four times as both a backup and a starter, including 169 yards amidst a fourth quarter collapse against the Bengals, and 209 yards to complete the season sweep against the hated 49ers.
His blistering speed and skittish elusiveness turned heads quickly. Many pegged Rawls as the heir incumbent to Lynch, though perhaps not as soon as this year.
But with an absence of proven talent at tailback (Christine Michael is currently the only other non-rookie RB on the roster), the 'Hawks will need Rawls to not only start, but improve on his wild production if their high-powered offense is to develop any semblance of balance in 2016.