Red-Hot Red Sox Look to Continue Winning Streak
By David A.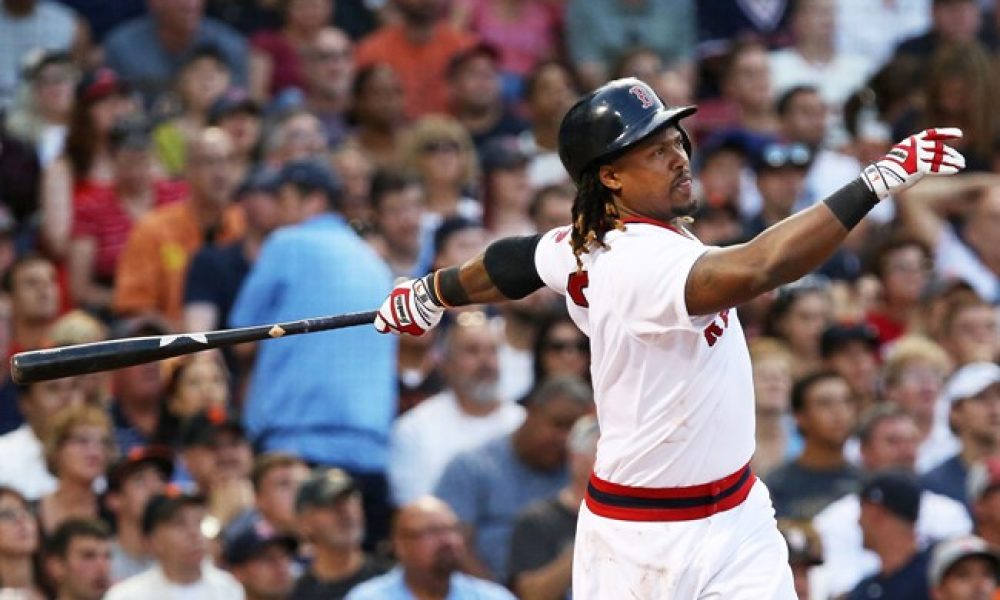 On Thursday night, a showdown between the Minnesota Twins and the American League East leading Boston Red Sox will take place at Boston's Fenway Park. The current line has Boston favored at -220, with Minnesota on +185 and the over/under run total on 10.
Entering this game, Minnesota is 35-59 on the season and 15-30 on the road. The Twins are 6-4 over their past 10 games played. Boston entering this game has a record of 53-39 overall and 32-20 at home. The Red Sox are 8-2 over their past 10 games played.
Minnesota will send Tyler Duffey to the mound on Thursday. The Twins right-hander is 5-6 with an ERA of 5.23. Boston will counter with Steven Wright. The Red Sox right-hander is 11-5 with an ERA of 2.78.
Duffey has won 3 of his past 4 starts with the other being a no-decision. His last outing was the no-decision against the Cleveland Indians. He allowed 4 runs on 6 hits with Minnesota eventually winning 5-4.
Wright had a perfect game into the fifth against the Yankees on Friday but gave up three runs on three hits over six innings, but earned the win. Wright pitched against Duffey June 10 and won the game giving up just an unearned run over 7 plus innings.
Boston just completed a sweep of the San Francisco Giants, one of the best clubs in the National League to move back into the top spot in the AL East. This is the first of four games the Twins and Red Sox will played at Fenway over the weekend.
Boston has the best offense in the league and it was on display Wednesday. Hanley Ramirez hit three homers in the game while Sandy Leon added a triple and home run. Boston has won 4 of 5 games since returning from the All-Star game and has won 10 of its past 12 overall.
Minnesota started its current road trip by winning two of three from Detroit thanks to pitching. The Twins gave up just four runs during their 3 games versus the Tigers. However, they will not have No. 1 starter Ervin Santana who pitched Wednesday versus the Tigers.
Red Sox second baseman Dustin Pedroia has a 23-game streak of reaching base safely.
Boston leftfielder Brock Holt has a 9-game hitting streak heading it the series.
Prediction: The Boston bats are on fire. The Twins pitchers and players might have to take cover with all the long balls the Red Sox could hit. Lean on the Fenway Park home team here.