Red Sox Try to Keep Pace in AL East
By David A.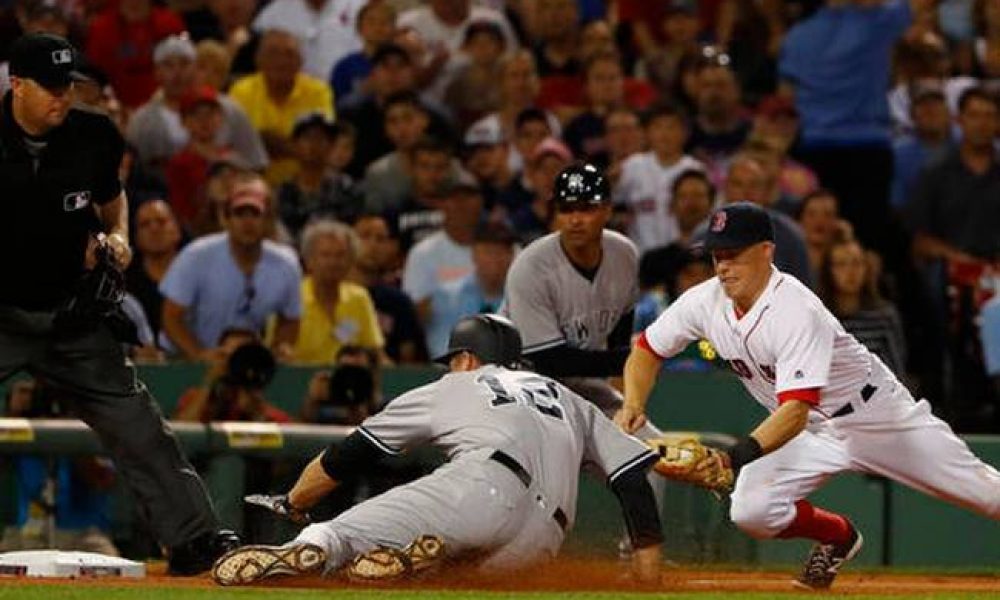 On Thursday, at Fenway Park in Bean Town, one of the biggest rivalries in sports will be played when the Boston Red Sox host the New York Yankees. The current line has Boston favored at -165, New York on +155 and the over/under run total not yet posted.
Entering this game, New York has a record of 57-56 overall and 25-32 on the road. The Yankees are 5-5 over their past 10 games played. Boston entering this game has a record on the season of 61-51 overall and 35-26 at home. The Red Sox are 5-5 over their past 10 games played.
Tonight will be the final appearance for Alex Rodriguez at Fenway Park. This is the final game of a three-game set in which the teams have split the first two games. Rodriguez pinch hit on Wednesday and is expected to be in the lineup for Thursday's game.
New York will send Michael Pineda to the mound to face Boston on Thursday. The Yankees right-hander is 6-10 with an ERA of 5.17. Boston will counter with Eduardo Rodriguez. The Red Sox left-hander is 2-5 with an ERA of 5.93.
Pineda has given up four earned runs or more in four of his past six appearances, but was able to beat Cleveland Friday while giving up four runs over six innings. Pineda lost to Boston on July 15 allowing five runs including three home runs.
Rodriguez will move up one day in the Boston rotation after Steven Wright the Red Sox knuckleballer went down with an injured shoulder after diving into a base as a pinch runner last weekend for David Ortiz.
Rodriguez has two losses and two no decisions in his past two starts. On Saturday, he lasted only until the fifth inning against the Dodgers. However, he beat New York July 16 giving up four hits and one run in seven innings of work.
On Wednesday, the Yankees won 9-4 after scoring five runs during the seventh inning off the Boson bullpen and another three during the eighth inning. Boston is trying to keep pace in the AL East with Toronto and Baltimore for the division title, while at the same time watching the wildcard race.
David Ortiz, the Red Sox All-Star designated hitter might miss the game. On Wednesday, he fouled a ball off his leg during the ninth and had to leave the game.
Prediction: Boston will shut the Yankees offense down with Rodriguez on the mound. He has the Yankees number with a 4-1 career record. Lean towards the BoSox here.