"Stats Don't Matter" to DeAngelo Williams
By Jonathon Natsis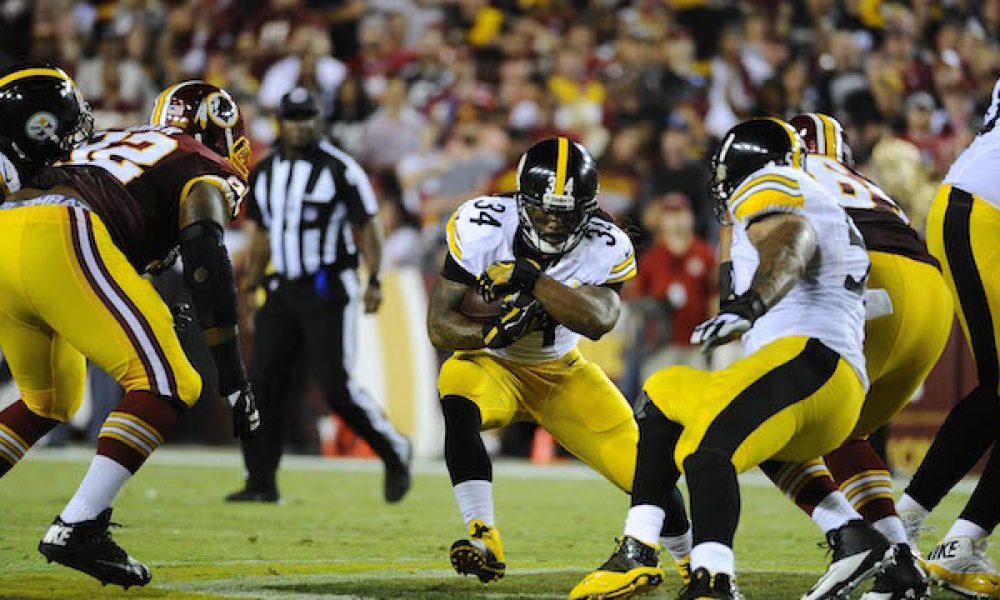 He might be leading the league in rushing through two weeks, but ageless Steelers running back DeAngelo Williams is more focused on his team's 2-0 start than his own on-field performance.
"I want to win. Stats, to me, do not matter. I just want a Super Bowl ring," Williams emphatically told Deion Sanders on NFL Network, in response to questions over what role he would play once Le'Veon Bell became eligible to return in week 4. "[Bell] goes back to being the starting running back," Williams added, claiming that he would "do anything" to get to the Super Bowl, from "taking a hit" to "taking out the trash."
Williams has enamoured Steeler Nation since first donning the black and gold last season. Originally signed as the backup rusher behind Bell, Williams was pressed into action in the first two weeks of last year during Bell's DUI suspension, then again later in the season after the young star was ruled out for the year.
Now, with Bell set to spend one more week watching from home, Williams will get his last chance to be the face of the ground game before he gives up the starting job, no questions asked.
But don't expect the Steelers to phase Williams out of the attack entirely. On the few occasions that both men were on the field at the same time in 2015, Pittsburgh showed a propensity to line up in a two-back set out of the shotgun, with Bell often fanning out wide or into the slot as a receiver, and Williams flanking Ben Roethlisberger as a draw threat on the inside.
In the meantime, DWill will get the start in this week's intrastate battle of the undefeateds as the Steelers travel to Philadelphia. The stats might not matter, but posting big numbers on the ground will be critical to the Steelers outlasting the Eagles and keeping Philly's high-flying defense on its heels.