Steelers Release Spaeth Over Failed Physical
By Jonathon Natsis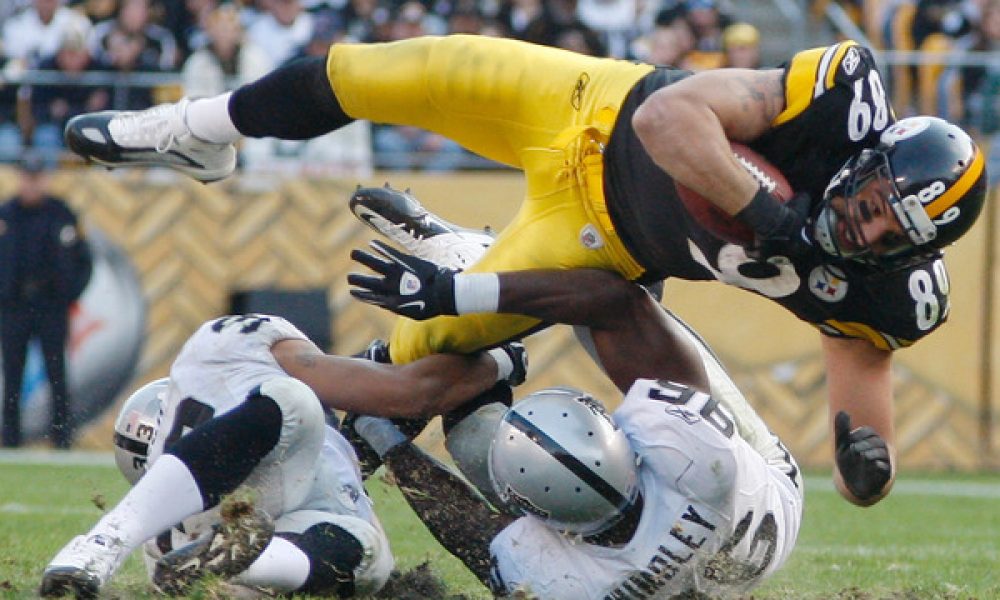 The Steelers have just gotten a little younger on offense, with reports that the team has released veteran tight end Matt Spaeth following a failed physical. Spaeth underwent knee surgery earlier this offseason and was relieved of his duties after it was decided there would be no room for the specialist on Pittsburgh's roster next year.
"[Spaeth] never fully recovered from knee surgery…and he will not be ready to return to football activities at this time," explained Steelers general manager, Kevin Colbert. "Matt played an integral role in our Super Bowl XLIII Championship run, and we wish him the best in his future endeavours."
Primarily used as a blocker during his nine years in the NFL and seven seasons with the Steelers, the 6'7", 270-pound Spaeth racked up only 55 receptions and 420 receiving yards during his career, but was invaluable for a Pittsburgh running game revitalised by the drafting of Le'Veon Bell and the steady improvement of its offensive line.
Spaeth was often tasked with containing edge defenders, blocking at the second level or shifting across the formation to assist to setting up traps or pulls. In 2011, the free agent signed with the Chicago Bears for a couple of inconsequential seasons. He was famously the last Bear to ever wear 89 before the number was formally retired in honor of Mike Ditka in 2013.
Following Spaeth's departure and the surprising retirement of former starter Heath Miller, the Steelers are undergoing a serious change at the position.
The team signed Lardarius Green in free agency to ideally create matchup nightmares on passing downs, while former fifth-round pick Jesse James is essentially a poor man's Miller as both a blocker and receiver, though still very young. H-back David Johnson and practice squader Xavier Grimble round out the rest of the depth chart.