Steelers WR Antonio Brown expected to start Sunday despite illness
By Amber Lee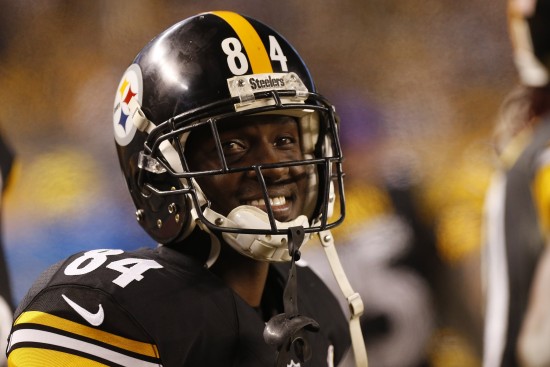 Pittsburgh Steelers wide receiver Antonio Brown is recovering nicely from the calf injury that cost him the final two games of the regular season but is fighting a different battle now ahead of the NFL Divisional Playoffs.
#Steelers officially list Antonio Brown as questionable for Sunday's divisional round face-off w/ #Jaguars. But when Mike Tomlin was asked, "Do you expect Antonio Brown to play Sunday," his answer was: "Yes."

— Aditi Kinkhabwala (@AKinkhabwala) January 12, 2018
Mike Tomlin on Antonio Brown coming off a three-week layoff: "We've all seen Antonio play enough that we know what he's capable of."#JAXvsPIT #Steelers

— Aditi Kinkhabwala (@AKinkhabwala) January 12, 2018
The Steelers sent Brown home from practice Friday due to an illness, though he's going to play Sunday.
The Steelers won their final two games without Brown in the lineup. And his absence actually might have been a blessing in disguise, as the likes of Eli Rogers and Martavis Bryant were able to get some good work in prior to the postseason.
However, there's no way to replace Brown, especially going up against a top defense like Jacksonville's. He led the entire NFL in receiving yards, even missing those final two games.
Even in a brutally tough game for Ben Roethlisberger against the Jaguars early in the season, Brown came down with 10 catches for 157 yards.
NFL Betting