Texas Beats TCU in Double OT After Star Diagnosed with Leukemia
By David A.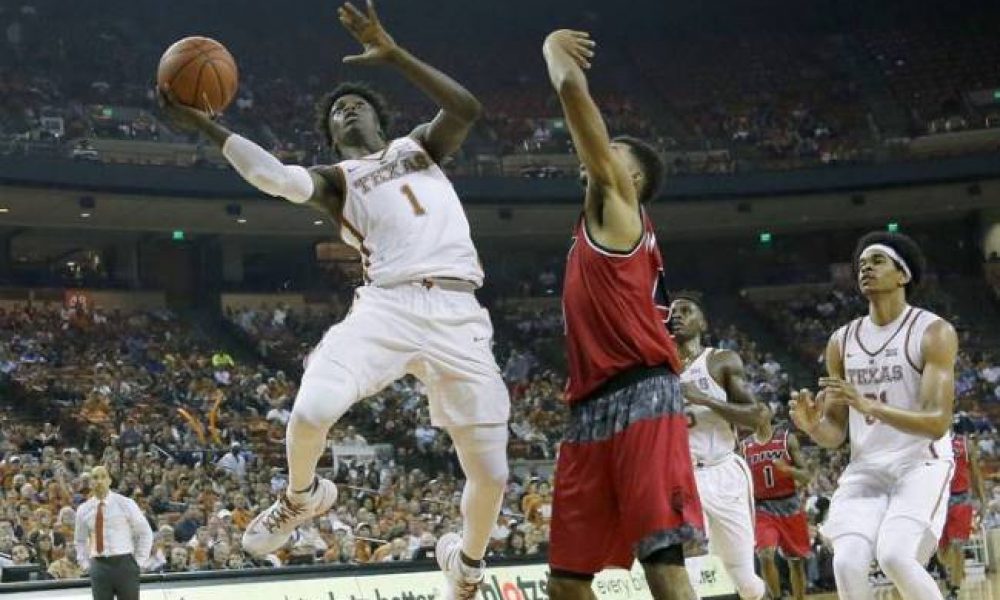 On Wednesday night, the Texas Longhorns earned their biggest victory of the college basketball season when they defeated No. 16 ranked TCU 99-98 in double overtime. The Longhorns' win came after the basketball program was hit hard with news that Andrew Jones their star sophomore guard was diagnosed with leukemia.
When the final whistle sounded for Wednesday's game, tears could be seen in the eyes of Shaka Smart the Longhorn's coach while teammates of Jones held his jersey up during the singing of the school song "The Eyes of Texas" with the emotional home crowd.
Smart told reporters following the game that the team was given some help from someone when the shot did not go in. The Texas coach was referring to the missed attempted layup by Jaylen Fisher of TCU that would have won the game for the Horned Frogs.
Smart added that the players wanted to beat TCU for Jones as their teammate has been on their minds as well as in their hearts. Smart hoped that his star player was listening and knows how much everyone loves him.
Jones began his leukemia treatments after being diagnosed earlier this week, said Chris Del Conte the athletic director at Texas. The AD added that everyone know how much of a fighter Jones is.
The victory on Wednesday by Texas came after Jericho Sims made one of two free throws for the Longhorns with just seconds left in the second overtime. On the ensuing play, Fisher blew by Texas defenders toward the hoop but his last second layup did not go in and the Longhorns escaped with a 1-point win.
Jones was the leading scorer for Texas this season until he fractured his wrist in December and was sidelined several games. After his return, he complained often of tiredness and did not play much. Last weekend, he sat out Texas' game on the road against Baylor because he remained in Austin to undergo tests.
On Wednesday, the school said that Jones started his treatment but did not release any further details about his diagnosis or condition.
Smart told the media following the game that Jones was the team's best fighter and he now has a big fight in front of him, but everyone knows how hard he will fight.
Prior to their game against TCU, the players for Texas left one seat empty on the bench and draped Jones' jersey over the back of it. At the end of the game, Dylan Osetkowski and Eric Davis each grabbed Jones' jersey and held it during the singing of the school song.
Osetkowski said it did not matter how many overtimes it took all they wanted was the win for Jones.
Davis led the Longhorns with 22 points, while Osetkowski scored 20. Texas is now 11-5 overall and 2-2 in Big 12 conference play.