Three Biggest Games: San Diego Chargers
By Jonathon Natsis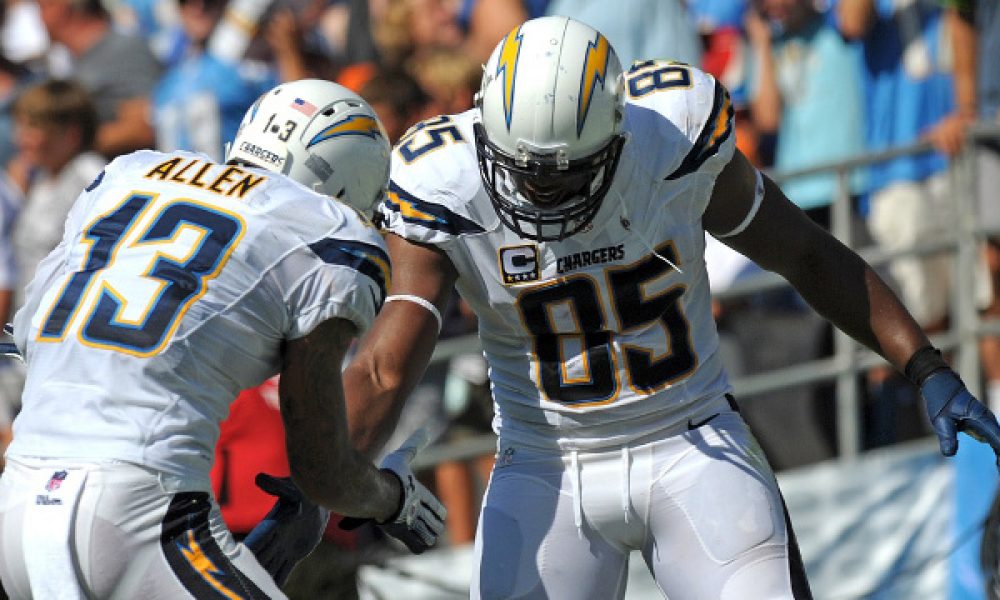 The San Diego Chargers had a season to forget last year. Haunted by the dark clouds of relocation, paired with an incompetent owner and roster that couldn't stay healthy, the Chargers plodded their way to a 4-12 season. Their disastrous campaign included going 0-6 in the hate-filled AFC West, making divisional clashes the order of the day in this instalment of Three Biggest Games.
Week 5 at Oakland
The Chargers might start the season on the road against the Chiefs, but it will be state pride on the line when they travel to the Bay Area in week 5. Recent developments last year and over the offseason have the two Cali foes trending in opposite directions for 2016, but there has been nothing in this rivalry as of late, with each team having won six games apiece since 2010. Those who still have reservations about Derek Carr's potential as a top-tier quarterback might like to see how he and his O-line handle first-rounder Joey Bosa on the outside.
Week 6 vs. Denver
It's never easy to watch your division rival win a Super Bowl, but seeing the core of the team get dismantled right afterwards has got to be some small consolation for Chargers fans. The defending champion Broncos still aren't sure which quarterback out of Mark Sanchez, Trevor Siemian or Paxton Lynch will score the national spotlight in the only primetime game on San Diego's schedule. Significantly, the Chargers will complete the season series with Denver just two weeks later. If they can figure out a formula for victory, it'll be pretty hard for a rudderless Denver to change its offensive game plan in just a fortnight.
Week 14 at Carolina
On paper, this one screams "merciless blowout." To open the final quarter of the regular season, the Chargers are travelling to Carolina to meet the blood lusted Panthers, who will be seeking another number one seed in the conference while the Chargers players and coaches will be trying to stave off another top-five draft pick. But the ultra-competitive Philip Rivers plays the underdog better than most. Coming off a brutal Sunday night affair in Seattle, and looking ahead to another primetime game with playoff hopefuls Washington, the Panthers may be ripe for the picking in this quintessential trap game.