Vick Still Hoping to Sign With Contender
By Jonathon Natsis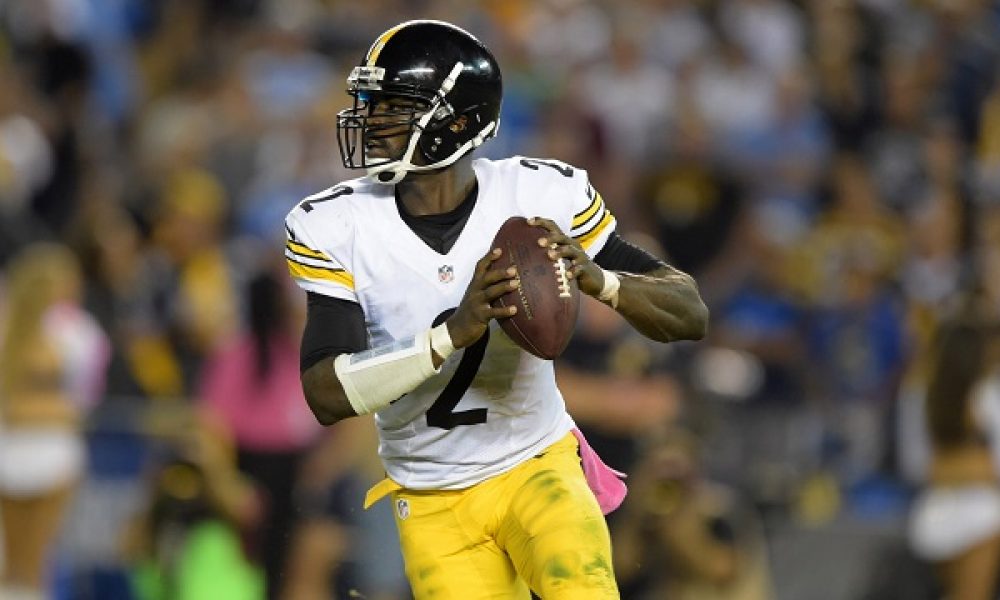 At 36, quarterback Michael Vick hasn't completely closed his door to the NFL just yet. But far from subscribing to the "beggars can't be choosers" philosophy, Vick has vowed he has no interest in joining a bad or rebuilding team. In pursuit of the Super Bowl ring that has eluded him throughout his topsy-turvy career, Vick wants to sign with a contender.
"I'm going to continue to stay optimistic about my 2016 season and try to enjoy it," Vick told the Charlotte Observer during a celebrity golf tournament in Carolina. "I wouldn't say that I would go to any of the 32 teams. At this point in my career I would love to play for a contender."
Last year, the free agent – formerly a member of the Falcons, Eagles, Jets and American correctional facilities – landed a lucky break with the Steelers when the team's backup, Bruce Gradkowski, was ruled out for the year.
When Ben Roethlisberger went down for four weeks early in 2015, Vick was handed the job in four appearances that amounted to about 85% trash, 10% average and 5% vintage Vick.
He played caretaker in relief of Roethlisberger in week 3, helping the Steelers escape with a narrow win in St. Louis. In his first game as a starter wearing black and gold, Vick played well enough to beat Baltimore but was let down by questionable play calling and even worse special teams.
We saw flashes of classic Vick in San Diego, flicking deep passes and rushing for first downs, before a hamstring tweak against Arizona mercifully put his abhorrent afternoon – and lacklustre season – to an end.
It's hard to think of a Super Bowl heavyweight with so thin a quarterback depth chart as to warrant giving Vick a call. Even the Patriots – now all but certainly without Tom Brady for the first quarter of the season – are committed to unproven sophomore Jimmy Garoppolo until the events of "Deflategate" can truly be forgotten.
At the very least, Vick still boasts that NFL-level competitiveness. "No, Cam [Newton] can't beat me in the 40 [yard dash]," Vick joked. "But his speed is decent. Good enough. Fast enough, I will say that."