Vikings Training Staff Said To Have Saved Teddy Bridgewater's Life
By Amber Lee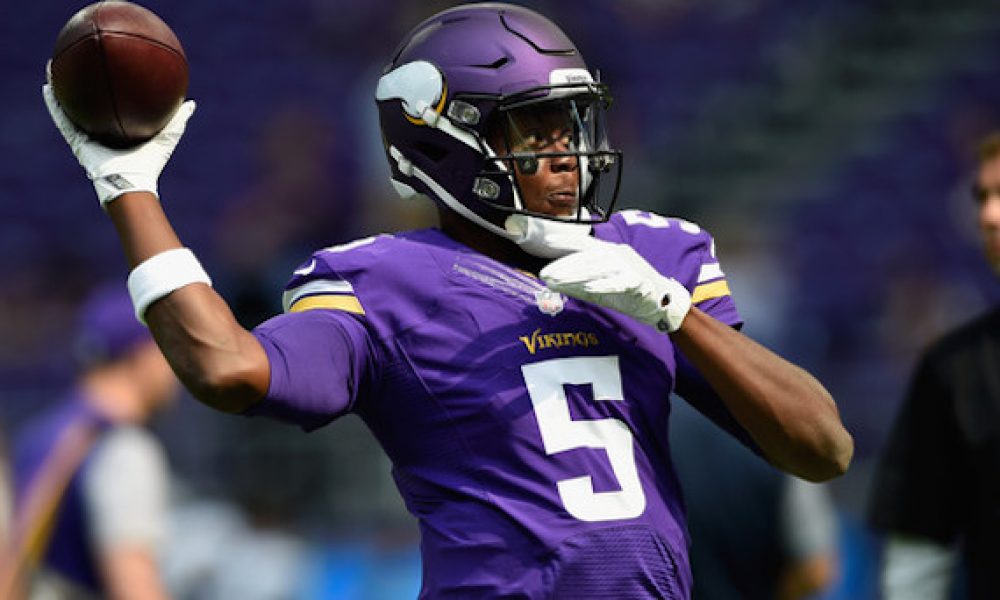 As more information comes out about the horrifying injury suffered by Teddy Bridgewater, the picture of what happened grows bleaker. Speaking on 1500 ESPN Radio Wednesday, famed injury doctor Will Carroll revealed that the Minnesota Vikings trainers could have actually saved his life.
"The Vikings training staff may have saved Bridgewater's life yesterday." — @injuryexpert https://t.co/8K0FPbLbPg

— 1500 ESPN (@1500ESPN) August 31, 2016
Carroll explained that the injury was so bad that Bridgewater could have literally bled out on the field if not for the quick actions taken by Minnesota's trainers.
He had previously described the actions taken by these trainers as ones that saved Bridgewater's career and his leg, meaning it could have potentially been lost in the unimaginable accident.
The Vikings released a statement about the MRI results Tuesday night in which the organization revealed an ACL tear and the knee dislocation.
Source confirms tibiofemoral dislocation, ruptured ACL for Bridgewater. "Trainers may have saved his leg and career by quick action."

— Will Carroll (@injuryexpert) August 31, 2016
Tibiofemoral dislocation … basically, Bridgewater's femur (upper leg) went off the tibia (shin, lower leg.) Yeah.

— Will Carroll (@injuryexpert) August 31, 2016
But what Carroll is reporting here is much, much more significant than that explanation. And based on the 911 emergency call (listen here), the Vikings knew it was bad when hit happened.
The craziest thing about the entire situation is that Bridgewater's nightmarish injury occurred on a non-contact play. Our thoughts and prayers are with him and his family as he begins the road to recovery.
And kudos to the trainers, who most definitely deserve a raise after making all the right moves in a terrifying situation.