Vogelsong to Face Former Team When Pirates Visit Giants
By David A.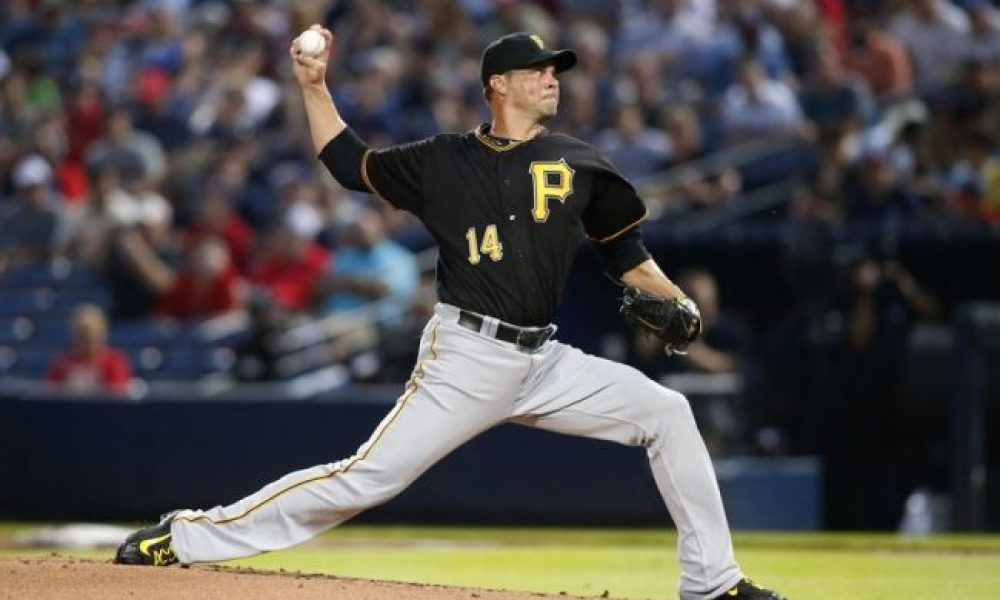 On Monday, a showdown between two teams fighting to reach the playoffs takes place when the San Francisco Giants host the Pittsburgh Pirates. The current line has San Francisco favored at -145, Pittsburgh on +132 and the over/under run total on 7.5.
Entering this game, Pittsburgh has a record of 59-56 overall and 26-31 on the road. The Pirates are 6-4 over their past 10 games played. San Francisco on the season is 66-51 overall and 33-23 at home. The Giants are 5-5 over their past 10 games played.
Pittsburgh will send Ryan Vogelsong to the mound on Monday. The Pirates right-hander is 1-2 with an ERA of 2.67. San Francisco will counter with Matt Moore. The Giants left-hander is 7-8 with an ERA of 3.99.
Vogelsong signed with Pittsburgh during the offseason after winning a pair of World Series titles with the Giants. He has pitched much of this season as a reliever, buy in August was moved to the starting rotation for the Pirates and has given up only one run in his two starts in a combined 12 innings of work.
Moore was acquired by the Giants from Tampa Bay before the trade deadline but has yet to win in two starts in a San Francisco uniform. His control has always been a problem during his career and now is no exception as he has issued 11 walks during the two starts.
The Giants are in first place in the NL West by one game over the second place Los Angeles Dodgers. Pittsburgh is a distant third in the NL Central and 1 ½ games behind St. Louis in the race for the second and final wildcard berth in the NL, but have won of six of their past nine games overall.
San Francisco might be without Buster Posey its All-Star catcher who is day to day on the injury list. Posey was scratched from the lineup for the Giants on Sunday with tightness in his lower back. San Francisco lost the game 8-7 on Sunday to Baltimore.
San Francisco has not won two straight games since the last two games in July. Part of that is a lack of offensive production, as Hunter Pence an outfielder just snapped a slump of 4 for 35 with two hits Sunday.
The Pirates are 19-11 in 30 games versus opponents from the NL West this season.
Giants' outfielder Angel Pagan has a hitting streak of 12 games entering Monday matchup.
Prediction: The Pirates are the hotter of these two teams, but the Giants are playing at home. Nevertheless, lean toward the visitors in this game.