Yankees Look to Avoid a Sweep Against Padres
By David A.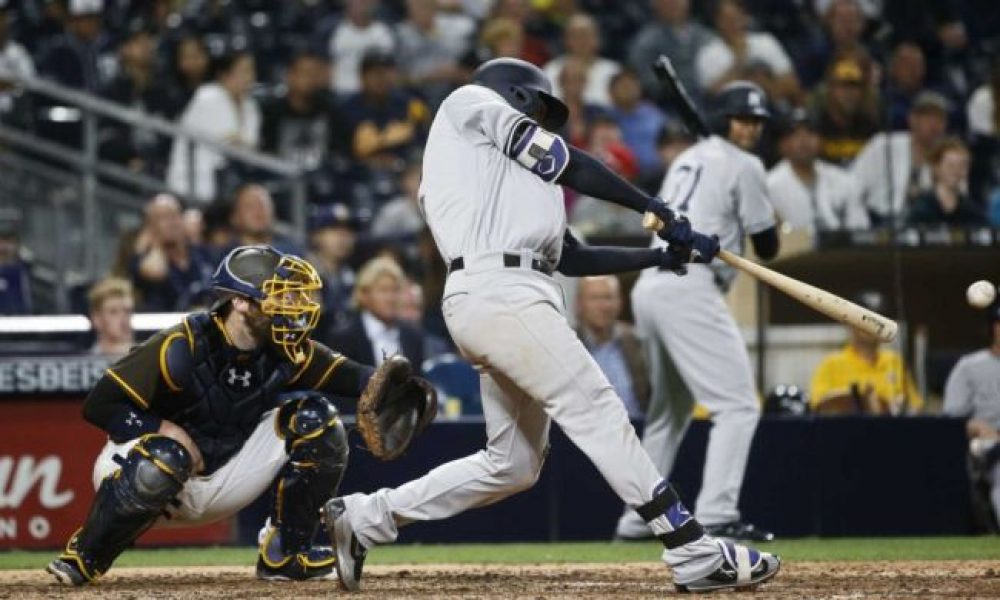 On Sunday, around Major League Baseball ballparks, fourth of July festivities continue including a west coast match up when the New York Yankees visit the San Diego Padres in the third and final game of a three game set at Petco Park. The current line has New York at -111, with San Diego at +103 and the over/under run total is 9.
Entering this game, New York is 39-41 overall and 16-23 on the road. The Yankees are 5-5 in their last 10 games played. San Diego entering this game has a record of 35-46 overall and 20-24 at home. The Padres are 6-4 in their last 10 games played.
New York will send Chad Green to the mound on Sunday. The Yankees right-hander is 0-1 with an ERA of 7.20 on the season. San Diego will counter with Andrew Cashner. The Padres right-hander is 3-5 with an ERA of 4.75.
San Diego's Cashner is starting for the first time since June 10 due to a stint on the disabled list because of a bad neck. Green was called up to fill in for CC Sabathia the Yankees veteran hurler so Sabathia did not have to bat due to playing in a National League park.
New York has produced plenty of late game fireworks of late, but this weekend has seen them come up on the short end of things. The Yankees will attempt to avoid a sweep by winning the third and final game of this series with the Padres on Sunday.
On Saturday, a walk-off home run by Melvin Upton Jr. gave the Padres a 2-1 victory. The win came one day after the Padres withstood a ninth inning rally by the Yankees for another win by one run.
New York has been weak this season offensively and that has been made worse by not having the injured Carlos Beltran in the lineup. He likely will not play on Sunday in the series finale.
San Diego's Upton Jr., has scored 8 runs over his past 8 games and during that span has 4 home runs.
Yankees shortstop Didi Gregorius has 10 hits in 25 bats during his current hitting streak of six games to go along with 5 bases on balls.
Prediction: The Yankees need to end this series on a high note. San Diego's Cashner is coming of the DL. Lean toward the visitor here.