Mark Cuban Roasts Donald Trump Through Song On Late Show
By Amber Lee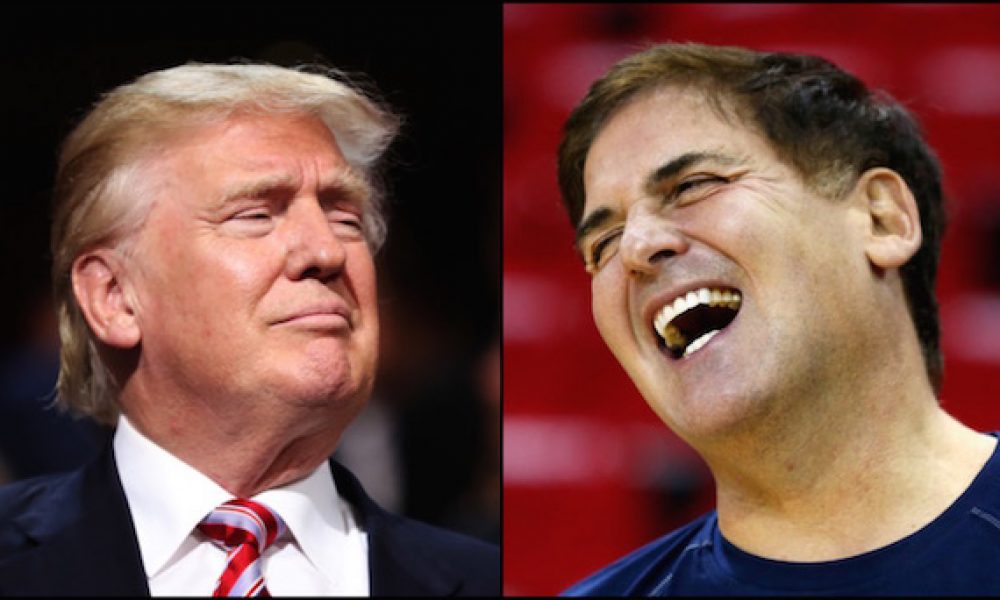 In the past billionaire Mark Cuban, current owner of the Dallas Mavericks, has referred to billionaire Donald Trump, current GOP nominee for president, as "a friend." Though given the sudden rash of criticism Cuban has launched at his notoriously thin-skinned buddy, at this point it's hard to imagine he's going to get an invite to Trump's next wedding.
These days Cuban is singing an entirely different tune than he was early in the Trump campaign. This time last summer he was praising Trump for shaking things up and giving honest answers—whether or not he agreed with his "actual positions" was irrelevant, Cuban said at the time. In fact, he called Trump "the best thing to happen to politics in a long long time."
Well, what a different a year makes.
Cuban's tone has been shifting for months, but he's become particularly more vocal and sharp in his criticism since May. In an interview with Fusion's Jorge Ramos in early June, for instance, Cuban called Trump's race-based attacks against Judge Gonzalo Curiel "desperate," then went on to question whether or not the Orange One is even a billionaire.
While Trump generally boasts a net worth of over $10 billion, the general consensus seems to be that, at the very most, he's worth no more than half that. For his part, Cuban doubts Trump is even a billionaire at all. In a number pulled straight out of his ass, Cuban estimated Trump has "at most, $165 million in liquid assets."
Ouch.
Tonight's Gloves Off segment with @mcuban and @StephenAtHome, in one GIF. (Thank you, @giphy.) pic.twitter.com/0q2PpbrQ4j

— The Late Show (@colbertlateshow) July 21, 2016
Now an official member of the #NeverTrump club, on Wednesday Cuban paid a visit to The Late Show with Stephen Colbert to #TrashTrump once again. Colbert found a more than willing accomplice in Cuban, who joined him in a musical roast of the man who might, but probably won't, but certainly could, be president.
"Donald, do you know that to be a billionaire, you have to have the billion part in your bank account," Cuban says. "Not just the air."
"Your companies fail so often, you must've gone to business school at Trump University," Cuban said.
"Oh, Donald ― he just dropped you like one of your first two wives," Colbert hit back.
Funny as the segment was, it's worth mentioning that this easily angered sociopath with an ever-growing pile of axes to grind will not be nearly as funny in the White House. Then again, reality has no place in the world of Donald J. Trump.