Ben Simmons To See Time At Point Guard For The Sixers Next Season
By Ryan Ward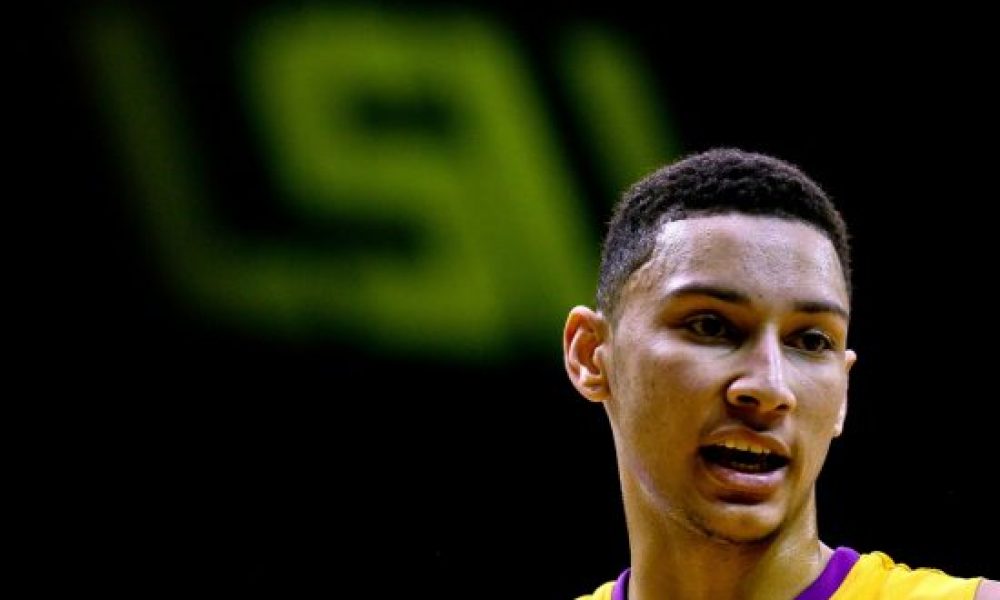 Last year, everyone was singing Ben Simmons' praises during his freshman year with the LSU Tigers. The 6'10" forward showed flashes of a potential NBA superstar with his versatility being something we haven't seen since LeBron James was drafted out of high school by the Cleveland Cavaliers.
Although LSU didn't even make it into the NCAA Tournament, Simmons did enough to convince people he'd be the next great thing in the NBA. Simmons went number one overall to the struggling Philadelphia 76ers and has already become the new face of the franchise.
With Simmons being as versatile as he is, especially with his exceptional court vision, Sixers head coach Brett Brown plans to play him at the point guard position at some point next season, via Thacover2.com:
"He's never played point guard, let alone NBA point guard, so what do you think he's going to be? He has a real good chance to be that. I think initially we're going to play him in different positions and that [point guard] will certainly be one of them. I believe he's an elite passer. He has the mentality to do that first—and in a 6-foot-10 frame that weighs 240, 250 pounds, at 20 years old. That's a great package to work with to play multiple positions."
Simmons has drawn a lot of comparisons to LeBron over the past few years, but it may be Magic Johnson that he emulates on the NBA level. LeBron is more of a physical force on the floor while Simmons has the finesse and passing ability that is errily reminiscent of Johnson from his days leading the Showtime Lakers.
At this point, the Sixers have nothing to lose by playing Simmons at the point. Philadelphia can only go up from here and may do so quickly is Simmons is as advertised. It'll be interesting to see how his rookie season pans out and whether he can live up to the hype which is similar to the attention LeBron received by in 2003.