Von Miller tests positive for Covid-19, Broncos issue statement
By Amber Lee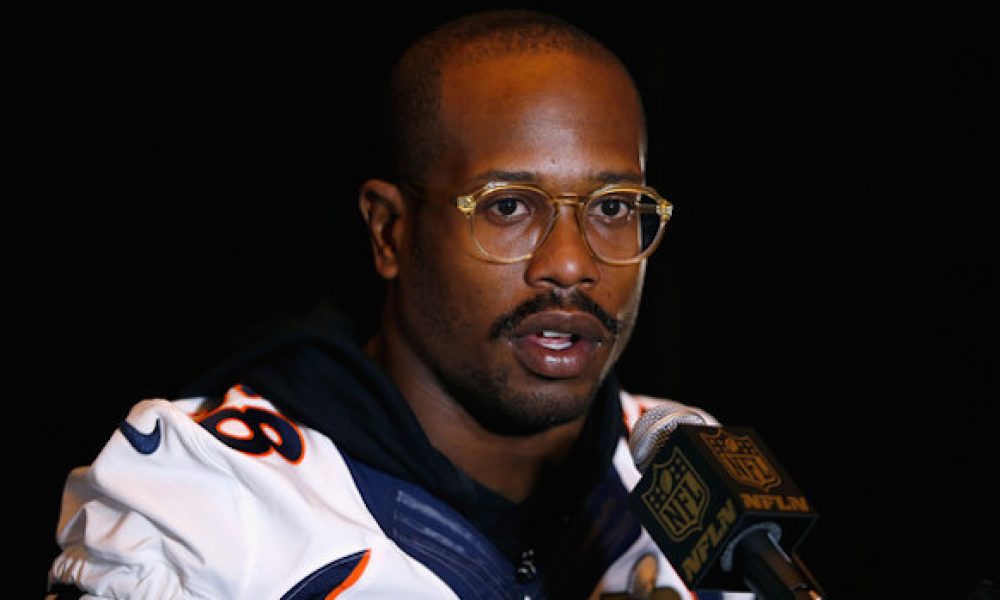 Denver Broncos star pass rusher Von Miller became the best-known NFL player to test positive for the COVID-19 virus, the former Super Bowl MVP announced on Thursday.
The news comes one day after Los Angeles Rams center Brian Allen shared his own positive diagnosis. These won't be the only two players to fall ill to the now-widespread virus.
Von Miller himself is said to be in good spirits as he quarantines in an attempt to fight off the deadly virus. It's in this that the Broncos released a statement mere hours after Miller's positive diagnosis became public record.
The team issued the following statement:
"After experiencing flu-like symptoms, Denver Broncos linebacker Von Miller has tested positive for COVID-19. Von has elected to share his diagnosis publicly to emphasize that anyone can be afflicted with coronavirus.
"Von is doing well and recovering at home in self-isolation. He remains under the care of team doctors, who are following all coronavirus treatment procedures to ensure a safe environment for Von and our community.
"Von is the first member of the Broncos' organization known to have tested positive for COVID-19."
COVID-19 is an illness that specifically targets those with pre-existing conditions. Miller, 31, does has asthma. That has to be cause for alarm.
NFL Betting