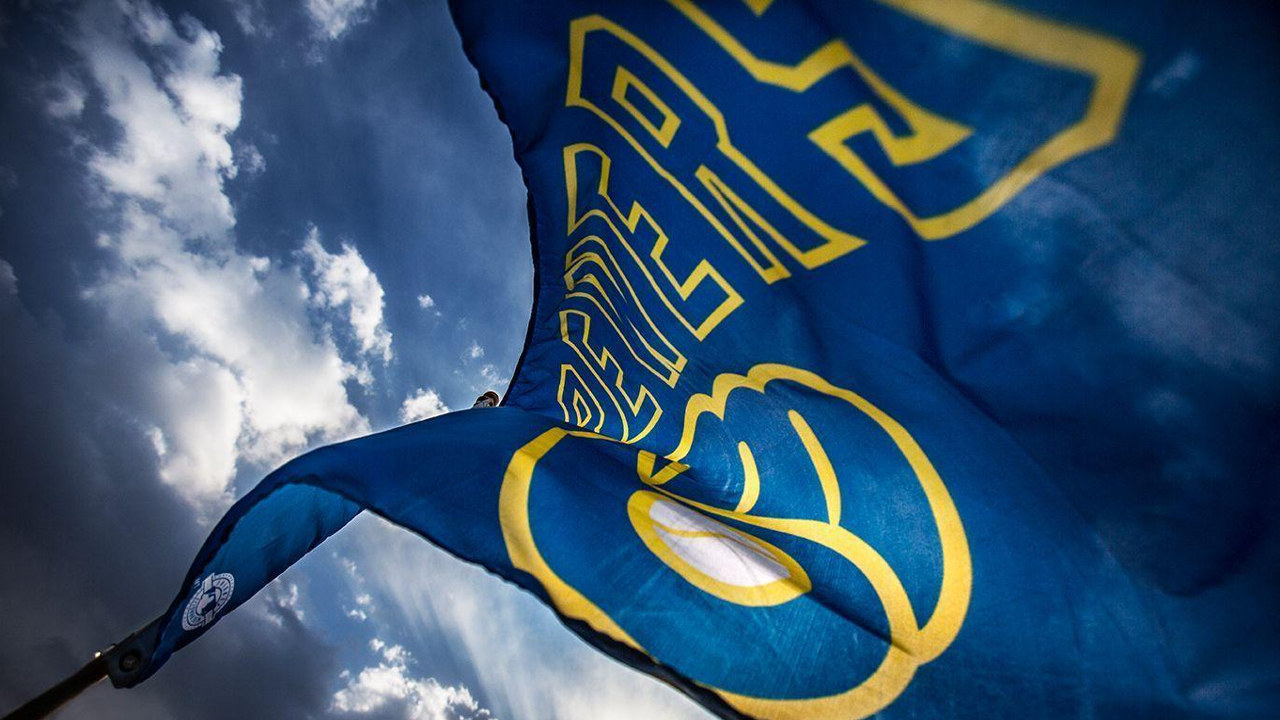 The Milwaukee Brewers are an American professional baseball team based in Milwaukee. They compete in Major League Baseball (MLB) as a member club of the National League (NL) Central division. The Brewers are named for the city's association with the brewing industry. Since 2001, they have played their home games at American Family Field, which was named Miller Park through the 2020 season and has a seating capacity of 41,900 people.
The team was founded in 1969 as the Seattle Pilots, an expansion team of the American League (AL), in Seattle, Washington. The Pilots played their home games at Sick's Stadium. After only one season, the team relocated to Milwaukee, becoming known as the Brewers and playing their home games at Milwaukee County Stadium. In 1998, the Brewers joined the National League. They are the only franchise to play in four different divisions since the advent of divisional play in Major League Baseball in 1969. They are also one of two current MLB franchises to switch leagues in the modern era (1900–present), the other being the Houston Astros.
The Brewers' only World Series appearance came in 1982, and they are one of only six current MLB teams that have never won the World Series. After winning the 1982 American League Championship Series (ALCS) against the California Angels, the Brewers faced off against the St. Louis Cardinals in the World Series, losing 4–3. In 2011, the Brewers defeated the Arizona Diamondbacks to win the 2011 National League Division Series (NLDS), 3–2, but lost in the National League Championship Series (NLCS) to the eventual World Series champion Cardinals, 4–2. In 2018, the Brewers swept the Colorado Rockies in the NLDS, 3–0, but lost the NLCS to the Los Angeles Dodgers, 4–3.
From 1969 through 2022, the Brewers' overall win–loss record is 4,123–4,391 (.484).
American Family Field
American Family Field is a retractable roof stadium used primarily for baseball. It is located in Milwaukee, Wisconsin, just southwest of the intersection of Interstate 94 and Brewers Boulevard. It is the home of Major League Baseball's Milwaukee Brewers, and opened in 2001 as a replacement for Milwaukee County Stadium. The stadium was previously called Miller Park as part of a $40 million naming rights deal with Miller Brewing Company, which expired at the end of 2020.
American Family Field features North America's only fan-shaped convertible roof, which can open and close in less than 10 minutes. Large panes of glass allow natural grass to grow, augmented with heat lamp structures wheeled out across the field during the off-season.