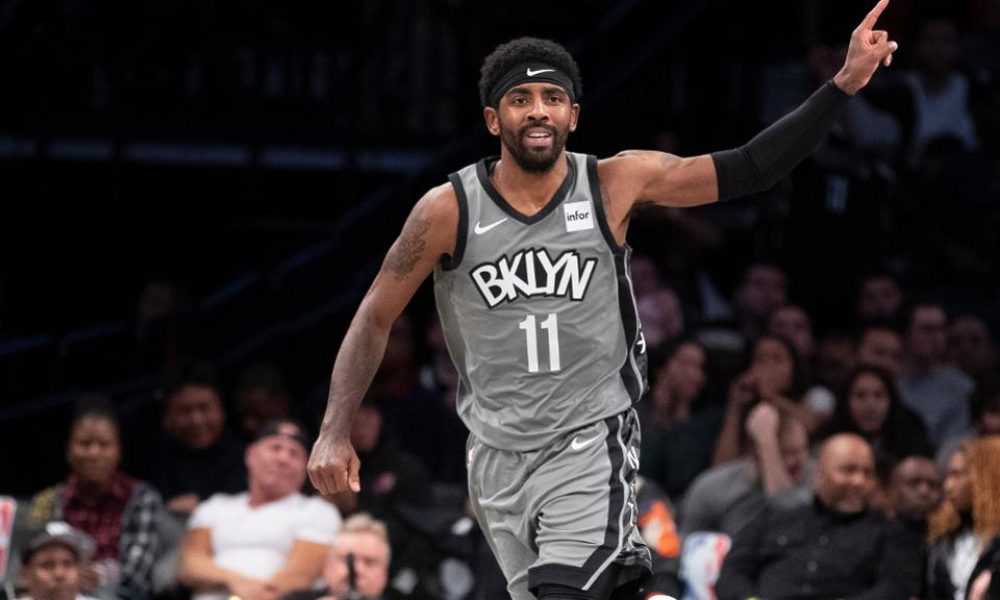 Kyrie Irving now plans to stay with Nets
Kyrie Irving is opting into his nearly $37 million player option and intends to stay with the Nets instead of facilitating a sign-and-trade. That's according to The Athletic's Shams Charania.
"Normal people keep the world going, but those who dare to be different lead us into tomorrow," Irving said, per Charania. "I've made my decision to opt in. See you in the fall. A11even."
Want $250?
Kyrie Irving has until Wednesday at 5 p.m. ET to file paperwork to opt in. Additionally, the Nets can still trade Irving as an expiring contract, according to ESPN's Adrian Wojnarowski. His decision to opt in just means he's not eligible for an immediate long-term deal via sign-and-trade like he wanted, though. Nevertheless, he is expected to be back in a Nets uniform for the 2022–23 season.
If the report is true, this is a dream scenario for Brooklyn. With Irving firmly back in the fold, any concern of Durant wanting a trade this offseason will likely subside. The Lakers, Knicks and Clippers were among the teams interested in Irving if he decided to opt out, according to a June 20 report from Charania.
With the reported return of Irving, the Nets may finally get to see their vision of a super team come to fruition next season. Irving only played in 103 of 246 regular-season games since joining the Nets in 2019. He missed games mostly due to personal reasons and most notably due to coronavirus restrictions.