2018 Stanley Cup Odds Mid-January Update
By Jonathan K.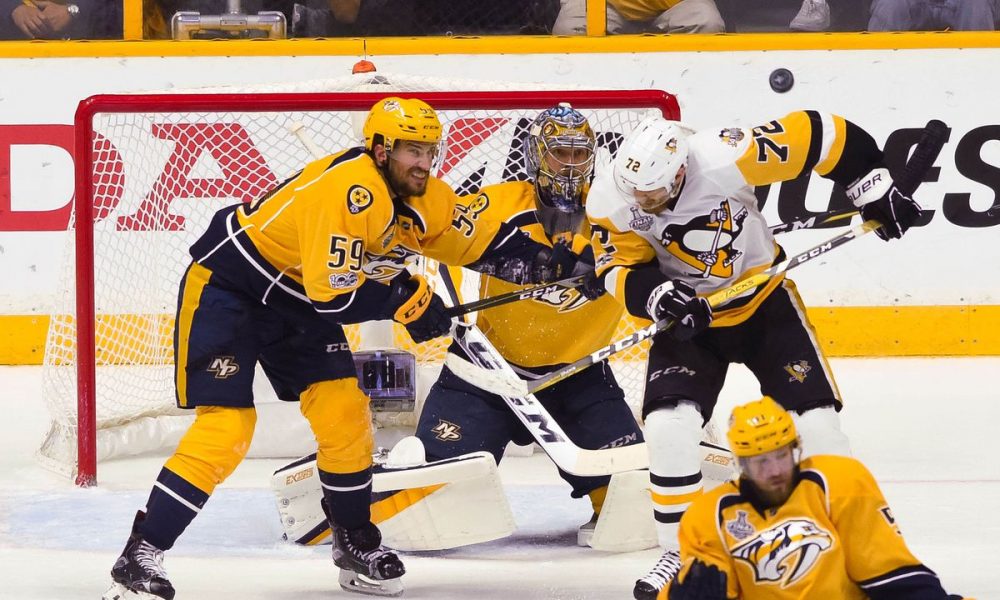 The 2018 Stanley Cup Odds have seen a few changes since we last checked in with them earlier in the month.
The Tampa Bay Lightning still sit atop the odds with 6/1. After that there is a three-way tie between the Boston Bruins, Vegas Golden Knights and Washington Capitals at 12/1. The Washington Capitals have joined the second best odds tie, while the Nashville Predators continue to slowly climb up the odds on the strength of their consistent play.
The Vegas Golden Knights have been the surprise hit this season. They continue to win despite odds against them and the futures have began to reflect that.
Defending Stanley Cup Champions, the Pittsburgh Penguins rose slightly in the odds. They were 20/1 earlier this month and now sit at 16/1.
You can see the full 2018 Stanley Cup Futures below, pulled from Bovada.
| | |
| --- | --- |
| Tampa Bay Lightning | 11/2 |
| Boston Bruins | 10/1 |
| Vegas Golden Knights | 10/1 |
| Washington Capitals | 10/1 |
| Nashville Predators | 14/1 |
| New Jersey Devils | 14/1 |
| Winnipeg Jets | 14/1 |
| Los Angeles Kings | 16/1 |
| New York Rangers | 16/1 |
| Pittsburgh Penguins | 16/1 |
| Colorado Avalanche | 20/1 |
| Columbus Blue Jackets | 20/1 |
| Dallas Stars | 20/1 |
| St. Louis Blues | 20/1 |
| Toronto Maple Leafs | 20/1 |
| Anaheim Ducks | 25/1 |
| Calgary Flames | 25/1 |
| Chicago Blackhawks | 25/1 |
| Philadelphia Flyers | 25/1 |
| San Jose Sharks | 25/1 |
| Carolina Hurricanes | 33/1 |
| Minnesota Wild | 33/1 |
| New York Islanders | 33/1 |
| Edmonton Oilers | 50/1 |
| Montreal Canadiens | 80/1 |
| Florida Panthers | 100/1 |
| Detroit Red Wings | 125/1 |
| Ottawa Senators | 200/1 |
| Vancouver Canucks | 200/1 |
| Buffalo Sabres | 1000/1 |
| Arizona Coyotes | 1000/1 |